In an attempt to make it easier for the our users to understand when data can't be successfully imported from a Google Sheet, we've added validation in the Funnel app.
This will indicate whether the column/field can be parsed or not. If not, we will prompt the user with a detailed view of which rows can't be parsed. For now, this verification is based on the first 100 rows in your sheet, so if the error is further down, it won't come up as an error.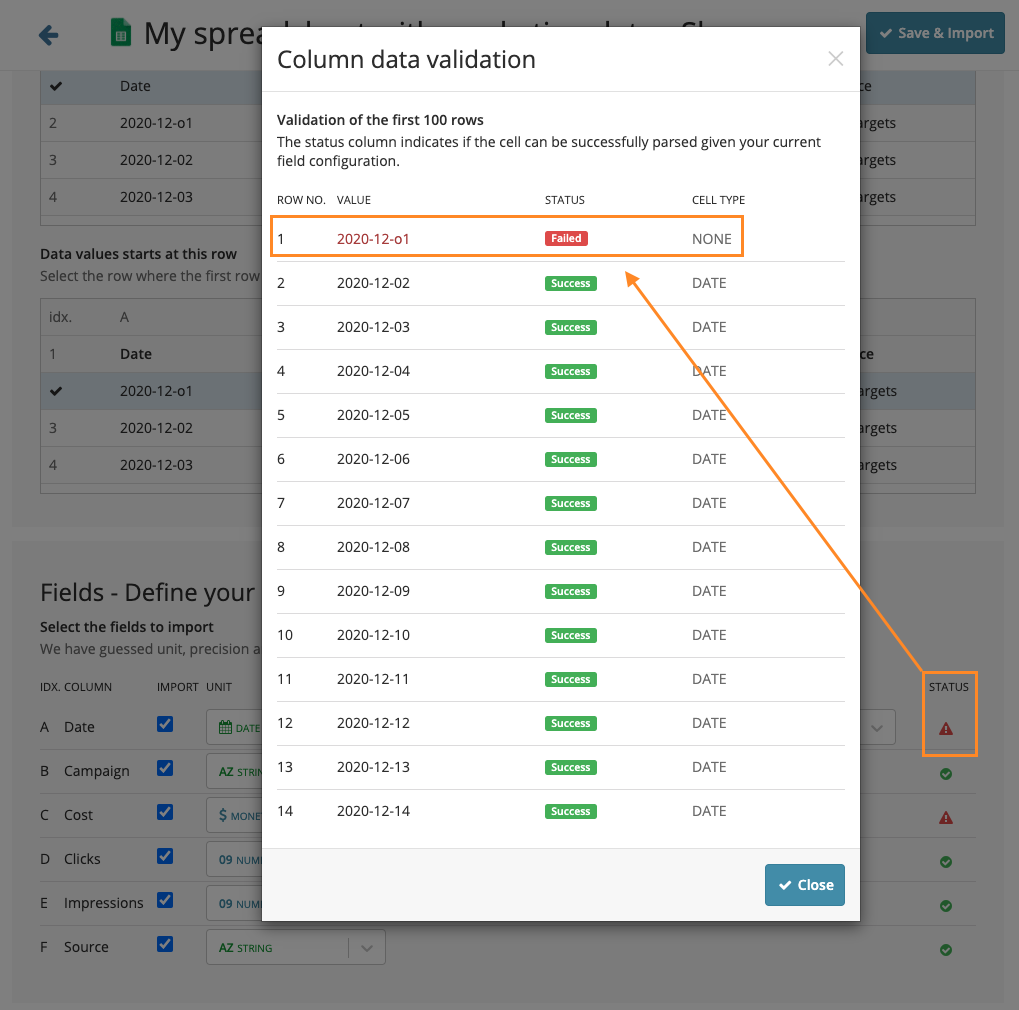 If you have any questions at all, please reach out to support@funnel.io and we'll help out!