We've just released a new Google Sheets feature which will enable you to schedule data imports from Google Sheets to Funnel!

This new feature can be a great option to import some of the more obscure data sets that we don't have a standard connector for. It could also be used to import your budget which you can then track against your spend.
To get started, all you need to do is create a new data source and click on the Google Sheets button at the bottom of the list: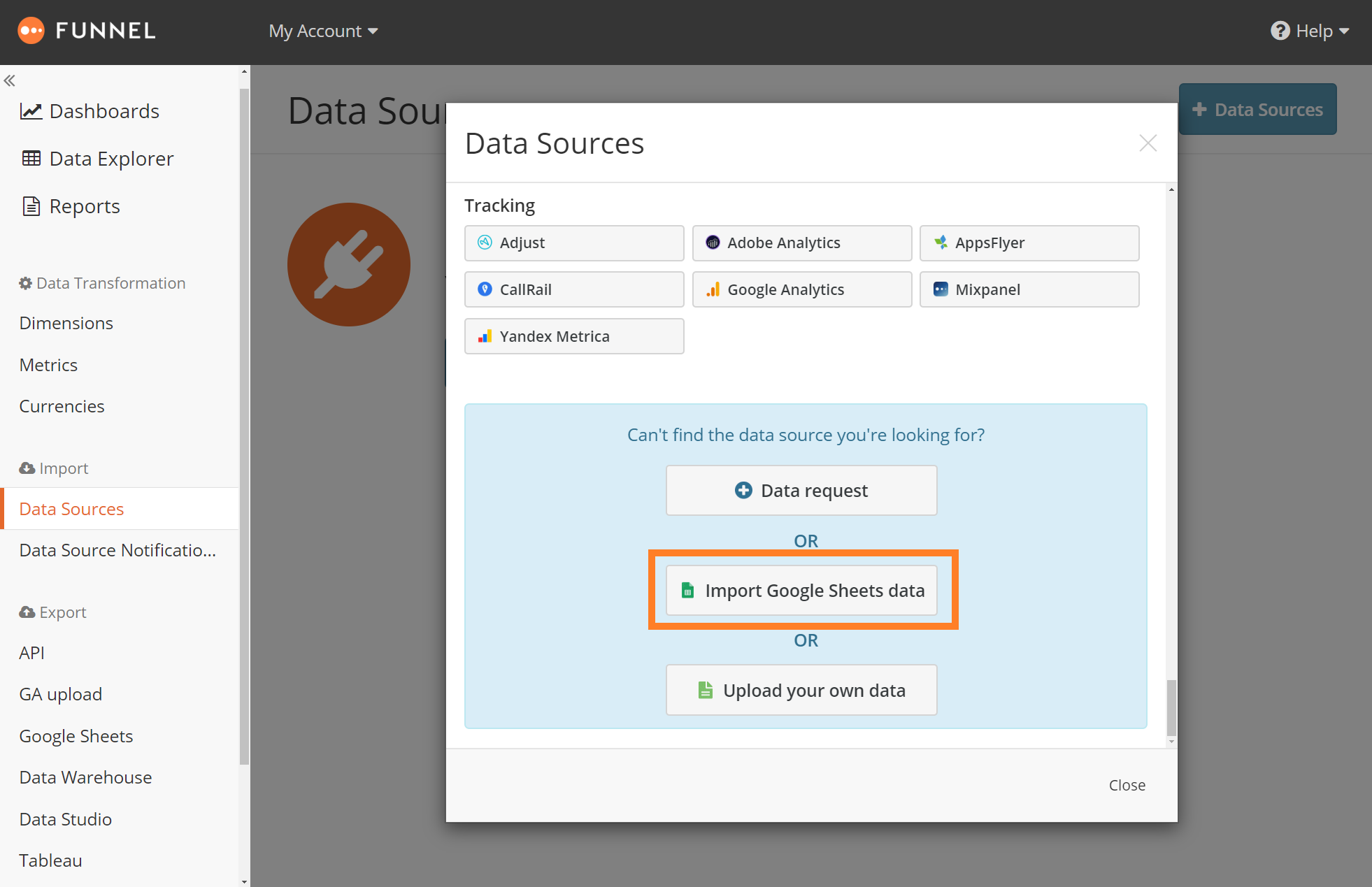 You can learn more about creating a Google Sheets import in this article.
We hope that you find this new feature useful. If you have any questions or if you require any assistance, please contact support@funnel.io and we'll be happy to help :)