We've just released a new feature for our Google Sheets import that enables you to import data to Funnel, which isn't partitioned by date.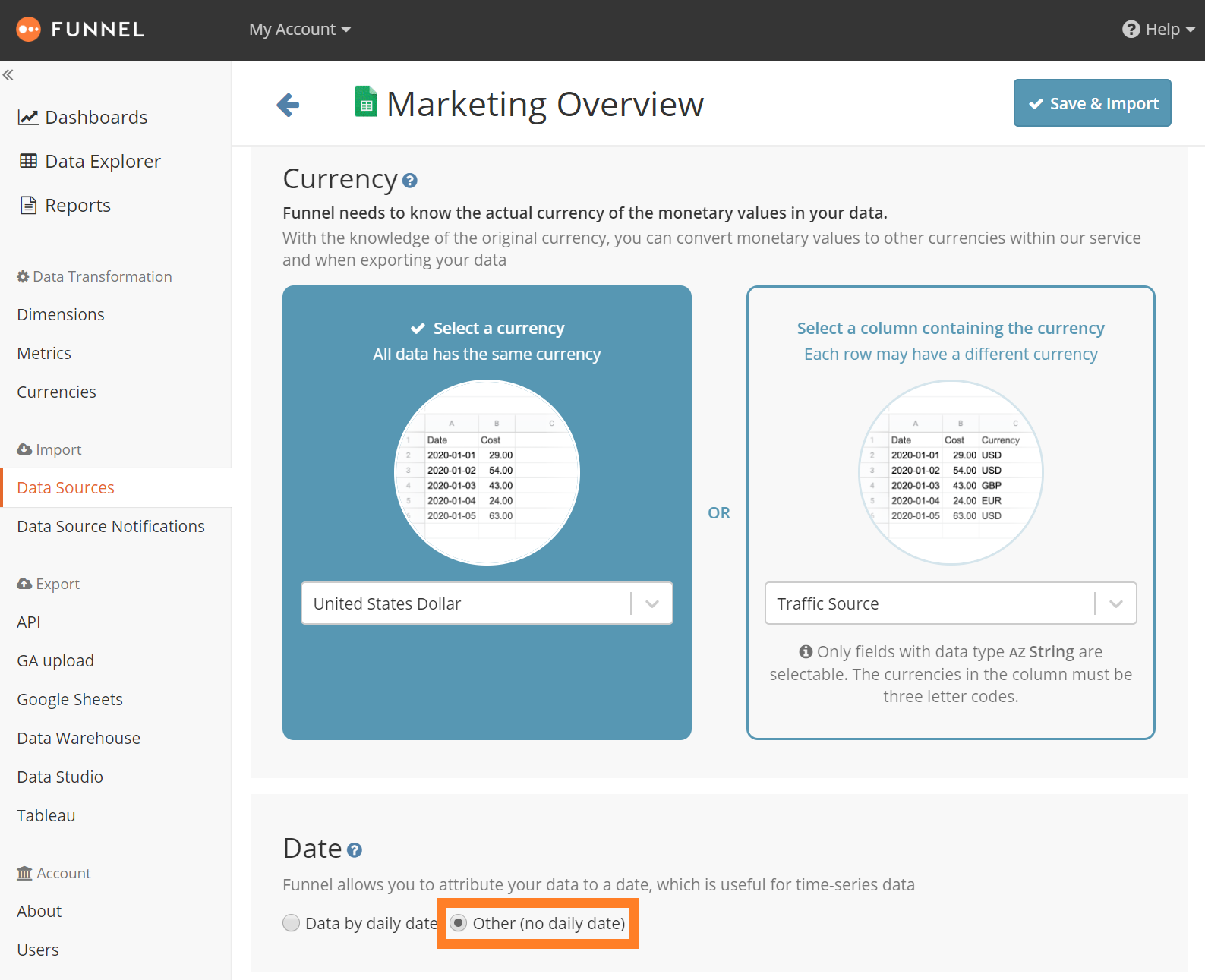 Please note that this option is only available for new imports and will not be visible when editing existing ones.

You can learn more about creating a Google Sheets import in this article.
We hope that you find this new feature useful. If you have any questions or if you require any assistance, please contact support@funnel.io and we'll be happy to help :)