We've just released a new feature which enables Funnel accounts to utilise data from Data Sources in other accounts!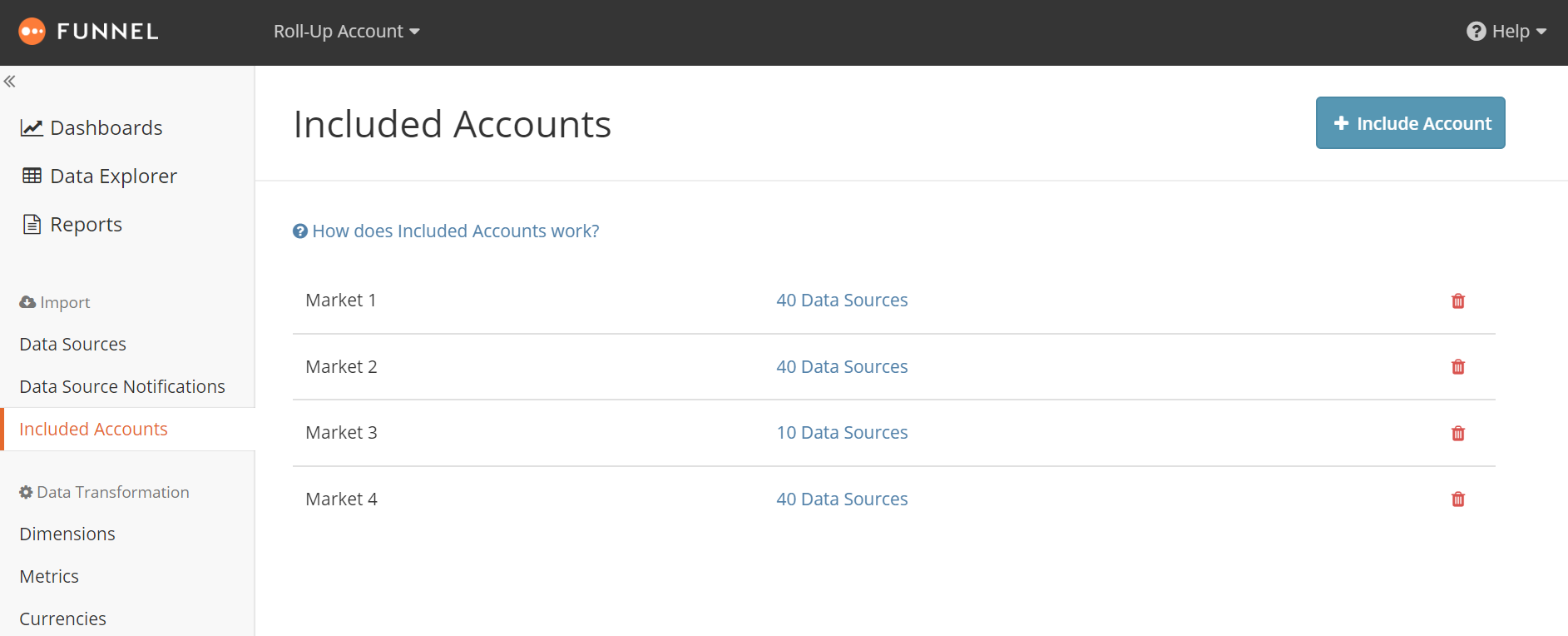 This new feature can be a great way to create roll-up accounts, such as an overview of your markets or clients for internal reporting.

You could also use this feature to restrict management of certain data sources to a group of users, by creating a separate account for your connections and sharing the sources with another account.

An account which uses this features is independent and has its own transformation, exports and user configuration, which means it could also be used to conduct experiments.
You can learn more about this new feature in this article.

Please note that this is a premium feature, which means it will not be visible under your subscription by default. If you're interested in learning more or you would like to trial this feature, please contact your Funnel rep or reach out to support@funnel.io and we'll be happy to help :)