We've just released a new ironSource connector in Funnel. This new connector will pull in data from ironSource Aura.
When connecting to ironSource previously, we also pulled in data from their Aura platform. We have now created a new Data Source to separate this data.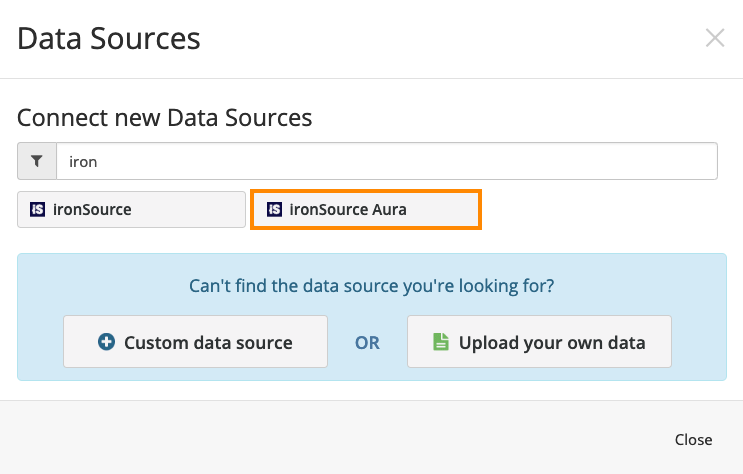 The new ironSource Aura connector comes with the following fields:

[Dimension] Application Name
[Dimension] Campaign ID
[Dimension] Campaign Name
[Dimension] Country Code
[Dimension] Device Model
[Dimension] OS
[Dimension] Package Name

[Metric] Clicks
[Metric] Completions
[Metric] Impressions
[Metric] Installs
[Metric] Spend

Please note that the ironSource connector will not collect Aura data going forward, which means you'll need to connect a new source if you're using this product.

We hope that you find this update useful. If you have any questions, please contact support@funnel.io.