We've just updated our Klaviyo connector in Funnel. This new connector will pull in data from Flow emails as well as Campaign emails that were supported previously.
If you already have a Klaviyo connection in Funnel, you may notice an increase in your figures.

We've also added a new report called Performance which can be selected when creating a new Klaviyo connection: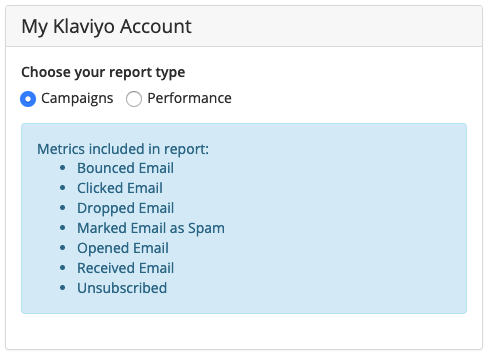 Each report comes with their own set of dimensions and metrics which you can learn more about in this article.

Please note that a reconnect will not be needed in order to obtain data from Flow Emails. If you wish to obtain data from the Performance Report, you'll need to create a new Klaviyo connection by heading to the Data Sources section, selecting '+ Data source' and selecting Klaviyo from the list.

We hope that you find this update useful. If you have any questions, please contact support@funnel.io.