We have just updated our Lead Alliance connector and you can now select between two different report types.
Transaction report
Statistics report
You need to connect a new Lead Alliance source in order to access the new reports.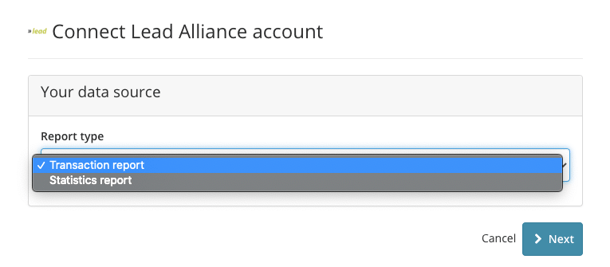 Your old Lead Alliance sources will stop importing data the 1 October so to avoid disruptions please connect a new source before then (don't worry, we'll remind you).
If you're unsure of what report that suits your need the best you can read more about the reports in this article, What data can I get from Lead Alliance?
If you have any questions please reach out to us in the in-app chat or send us an e-mail directly to support@funnel.io.