Three new dimensions are available for the LinkedIn ads connector: Lead Form UTM Campaign, Lead Form UTM Medium and Lead Form UTM Source.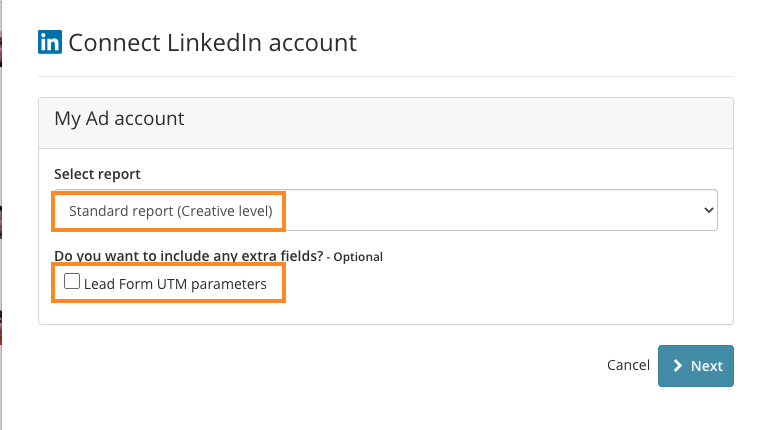 About the Lead Form dimensions
In order to include these dimensions, you'll need to select the "Standard report" and make sure that the fields are named "Campaign", "Medium", and "Source" in the Lead Form in LinkedIn. To learn more about this, see the article What data can I get from LinkedIn? in our Knowledge Base.