We have just launched our first Looker Block! This means that you can have a fully functional dashboard with all your marketing data in Looker in a matter of minutes.

With our new LookML tool you can transform your Funnel data into a format that Looker understands, which makes building dashboards in Looker easy!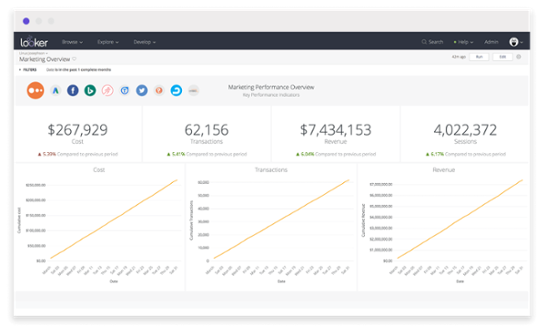 Not familiar with Looker?
Looker is a powerful business analytics platform that can help both small and large companies gain value from their data. With Looker anyone can answer sophisticated questions from the data using familiar business terms.
How to get started?
The easiest way to get started is to talk to your Funnel account representative. You can also check out our Looker integration page and our guide on how to integrate Funnel with Looker.