A new report type has just been added in order for you to import monthly numbers of subscribed and unsubscribed list members.
Following fields are available when you connect a new Mailchimp data source and choosing the List Growth History report.
Dimensions
Metrics
Subscribed - Total subscribed members on the list at the end of the month.
Unsubscribed - Newly unsubscribed members on the list for a specific month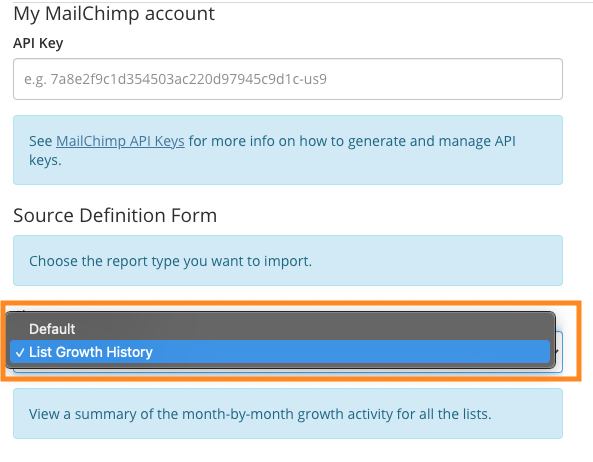 Reach out to support@funnel.io if you have any questions. You can also find a full list of fields available in the article What data can I get from Mailchimp?