We've recently updated our MediaMath connector in Funnel! When connecting a new account, you'll have the option to select two additional breakdowns; Agency & Organization.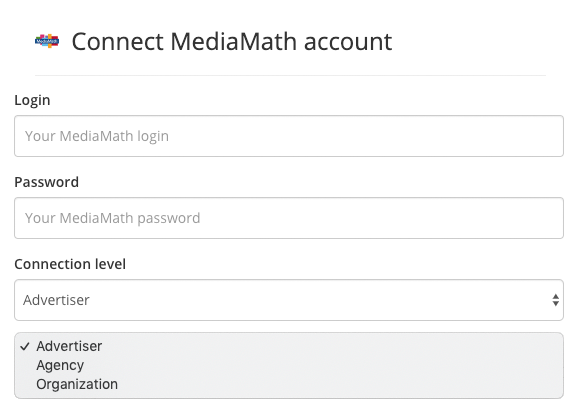 As an added bonus, we now support some additional dimensions for all of the reports:
Organization ID
Organization Name
For the Performance report, you'll also have access to the following dimensions:
Creative ID
Third-party Ad Serving Placement ID
Third-party Ad Serving Placement Name
Please note that the values for these dimensions will only be populated going forward. If you wish to see historical data for these dimensions, please contact support.
You can learn more about the data you can obtain from MediaMath in this article.

We hope that you find this update useful. If you have any questions, please contact support@funnel.io and we'll be happy to help :)