When creating or editing custom dimensions or rule-based metrics in Funnel, you will now be unable to select other fields in your rules that would cause circular dependencies.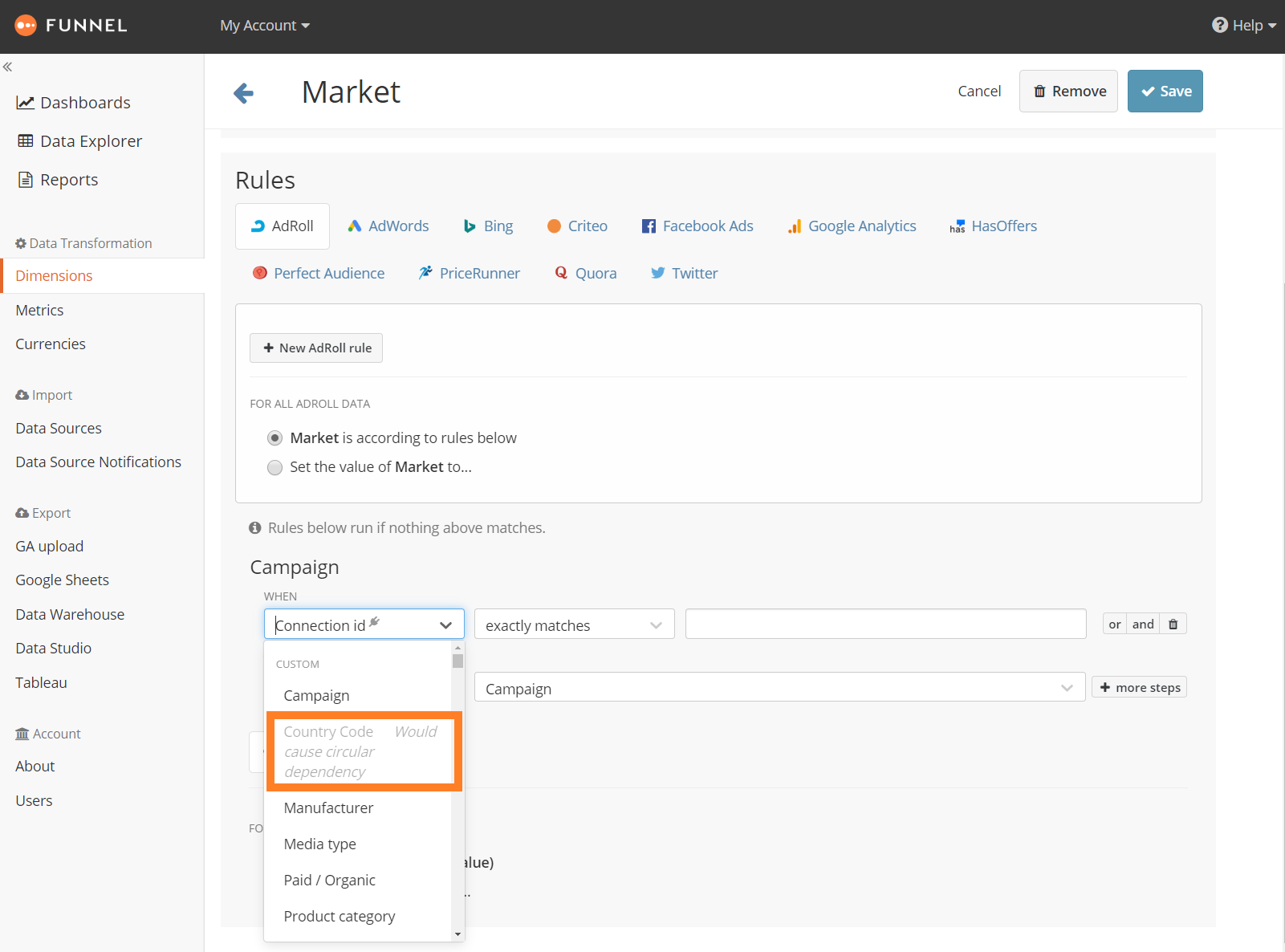 For example, If you had a country code dimension that was populated using a market dimension, you could not update the market dimension to rely on the country code.

We hope that this update makes it easier to create custom fields. If you have any questions, please contact support@funnel.io and we'll be happy to help.