We've just made some improvements to the 'Metrics' and 'Dimensions' sections in Funnel!

Working in Funnel should always be fast and intuitive, which is why we're constantly looking for ways to improve performance and stability.
We noticed that these sections would take longer than expected to load for large Funnel accounts that contained a vast number of default and custom fields.
This update should improve the load time significantly so you can spend more time where it matters the most.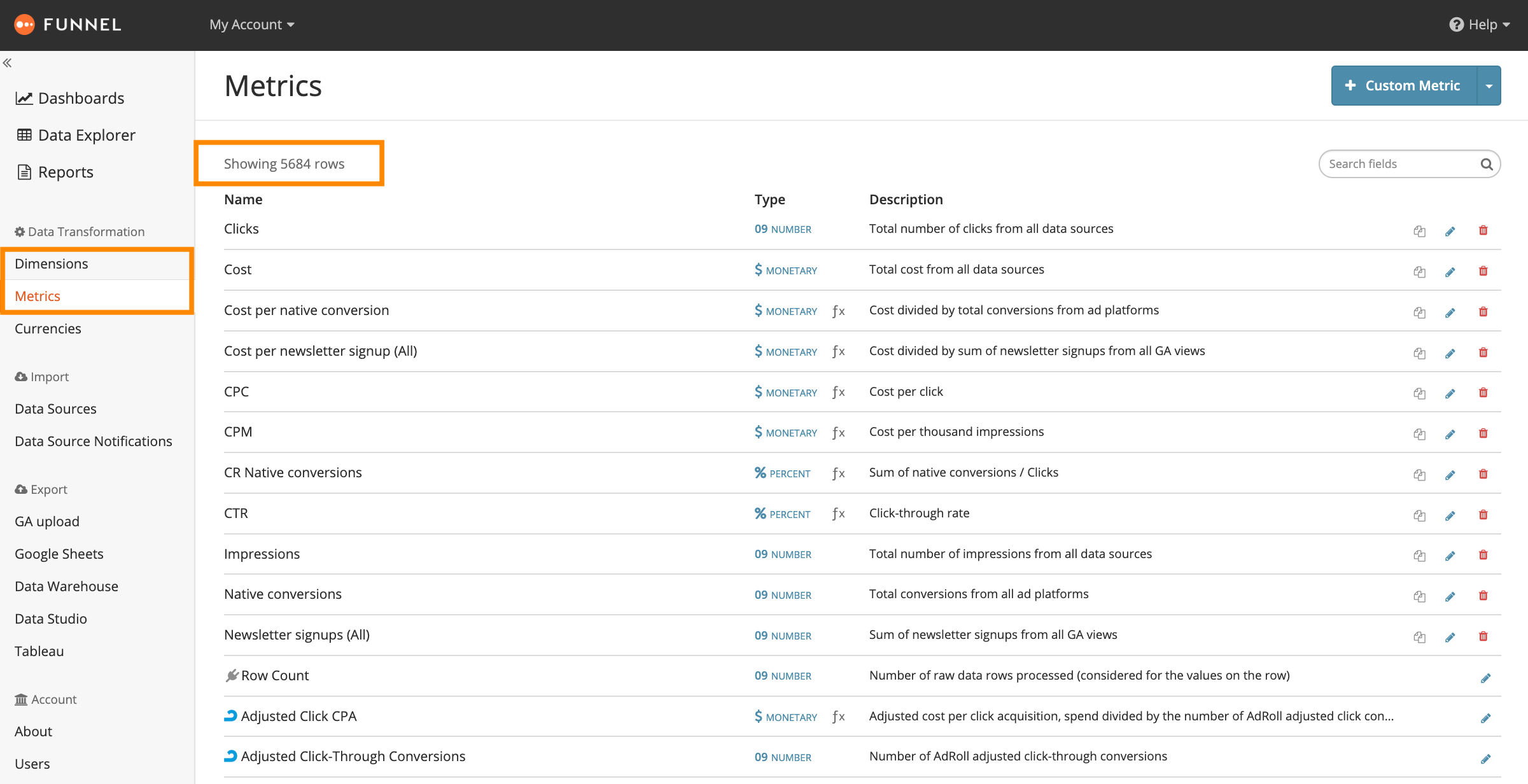 We hope that this update provides a smoother Funnel experience. If you notice any performance issues in the future, please contact support@funnel.io and we'll be happy to help.