When creating or editing custom dimensions or rule-based metrics in Funnel, you now have the option to use the 'does not match regex' operator.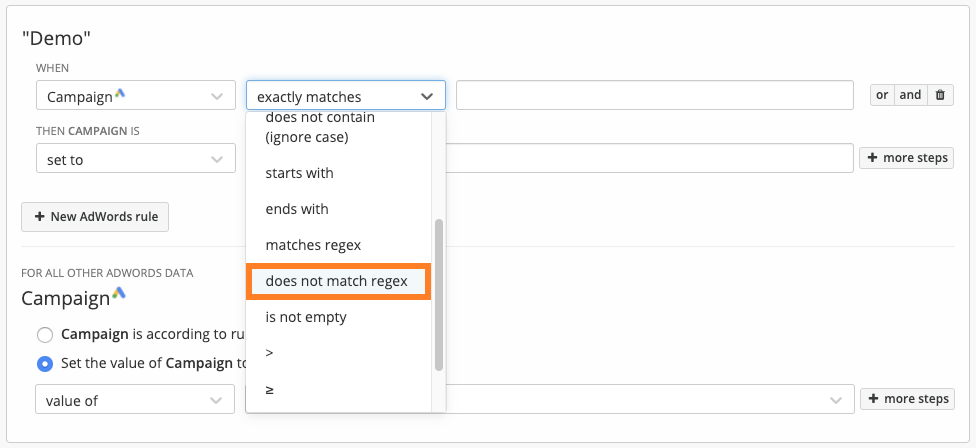 This new rule complements 'matches regex' and corresponds to pre-existing 'does not …' operators.

If you haven't worked with regex in Funnel, you can learn more in this article.
We hope that you find this additional operator useful. If you have any questions, please contact support@funnel.io and we'll be happy to help.