Here's a quick summary of everything we released in Funnel during September!
You can learn more about each update by clicking on the titles and links throughout the article.


New Features
You can now populate custom dimensions by searching for a match in a table from an external source and returning the corresponding value on that particular row.
​
This feature can be great for converting campaign codes to human-readable values, looking up the week number for a date when using non-standard week numbering, and much more!


Instead of syncing all of your data to Google Sheets, you can now choose which fields to export, which currency to use, the date range and how often it should run. You can also apply filters to include or exclude certain values/data ranges.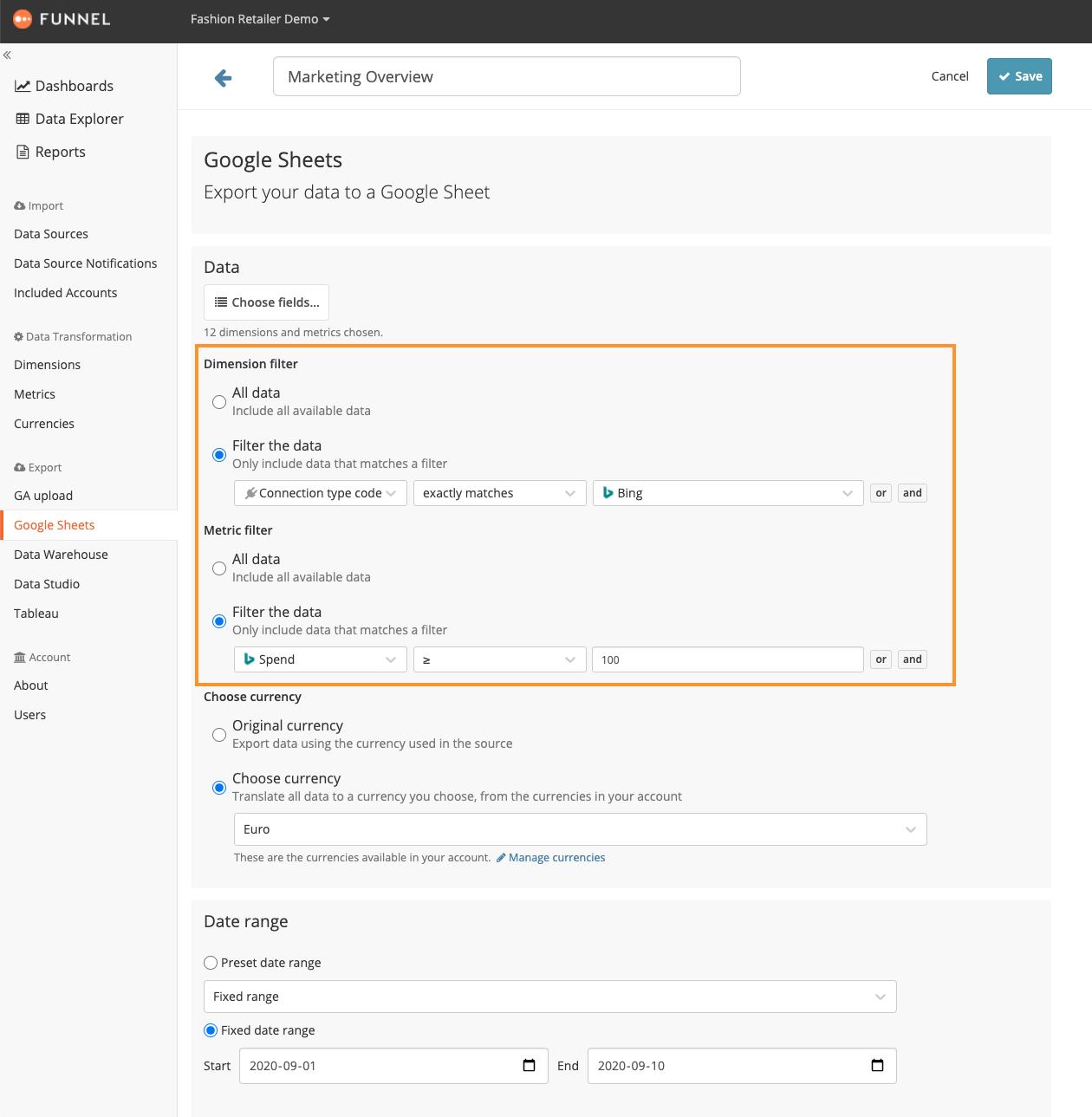 Smaller, but just as exciting updates
New Connectors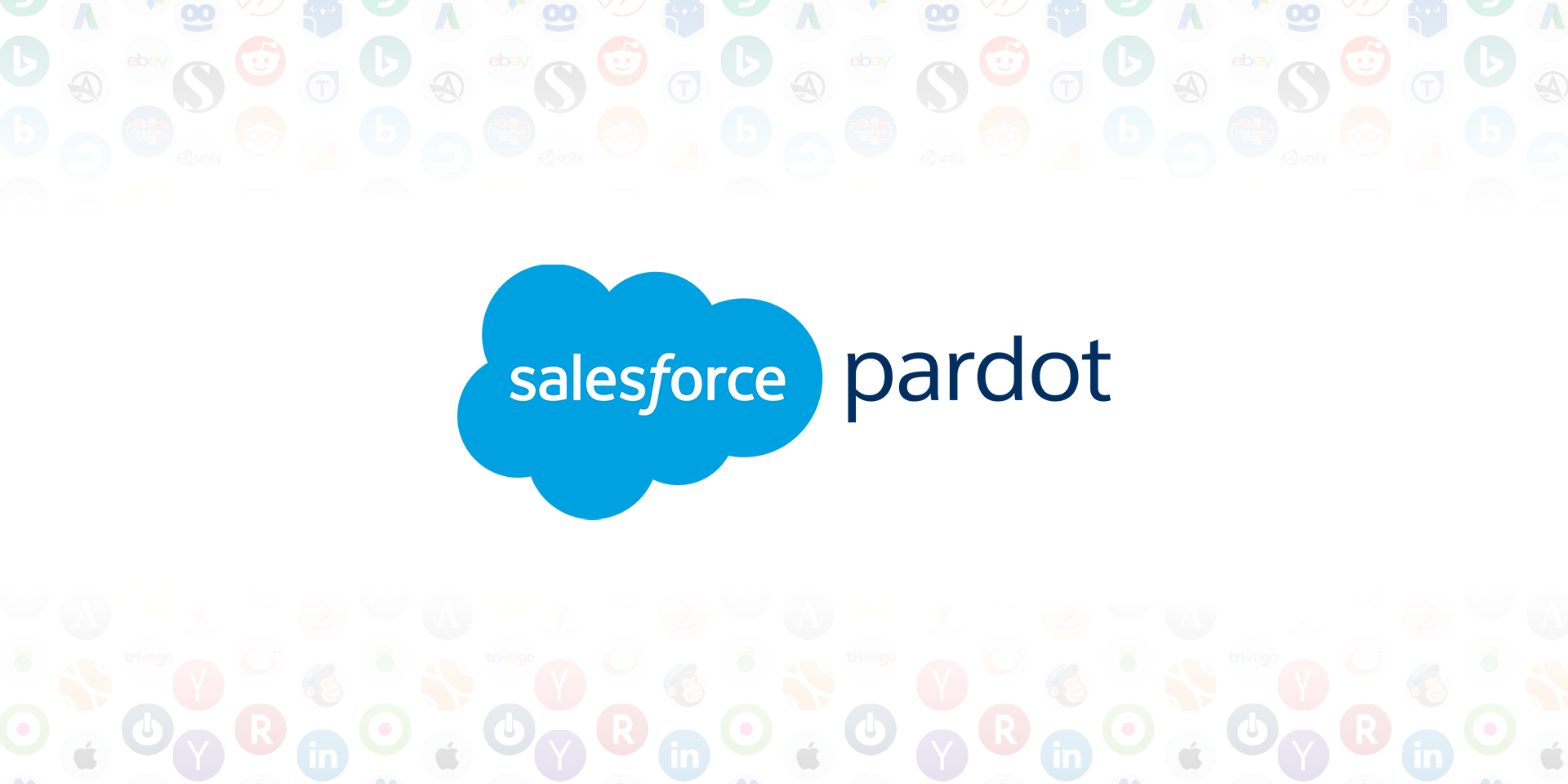 If you're using Salesforce Pardot for marketing automation, you can now connect your account and access that data in Funnel!


Connector updates
Adobe Analytics
New time windows
AppNexus
New fields (Split Name & ID)
Bing (Microsoft Ads)
New fields (Hour of day dimensions)
Connexity
New fields (Orders & Revenue)
Display & Video 360 (DV360)
New field (Campaign Manager Placement ID)
Facebook Ads
Connector update (37-month window time frame)
Google Ads (Adwords API)
New report (Hotel ads)
Google Ads (Google Ads API)
Default connection option changedNew field (Labels)
New report (Audience report)
New report (Geo Performance report)
New report (Landing page)
New report (Search Query)
New report (Video performance)
Google Analytics
New fields (Custom Integer Metrics)
New fields (Data Source Attributes)
New fields (Smart Goals)
Impact
New fields (Media Partner Name & ID)
LinkedIn
New fields (Lead Form UTM Tags)
LinkedIn Organic
New report (Daily Follows)
LiquidM
New fields (Country & Device Type)
Outbrain
New field (Market ID)
Pinterest
New fields (Advertiser Name & ID)
TikTok
New fields (Video metrics)
We hope that you've found these update useful! If you have any questions or if you would like some more information, please reach out and we'll be happy to help :)