We've just added some additional features to the field picker in the Data Explorer.
You can now see the number of dimensions and metrics that you've selected on each tab. You can also see the which currency is selected without navigating to that section: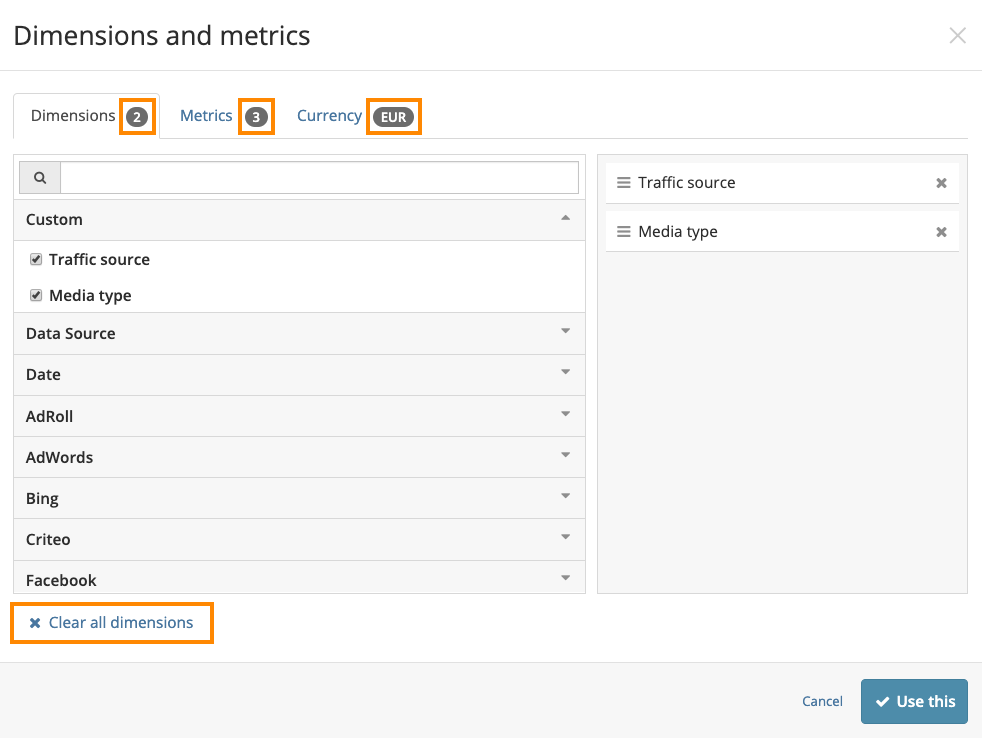 We've also made it easier to remove all fields by introducing a button to clear all dimensions/metrics.
We hope that you find these new features useful! If you have any questions or if you require any assistance, please contact support@funnel.io and we'll be happy to help.