We've recently made some improvements to the data request process in Funnel. If you're missing a platform or field, we hope that this new process will make it easier to request the data you need.
If you have access to "Custom Data Sources" under your subscription, you'll notice that the button has been renamed "Data request".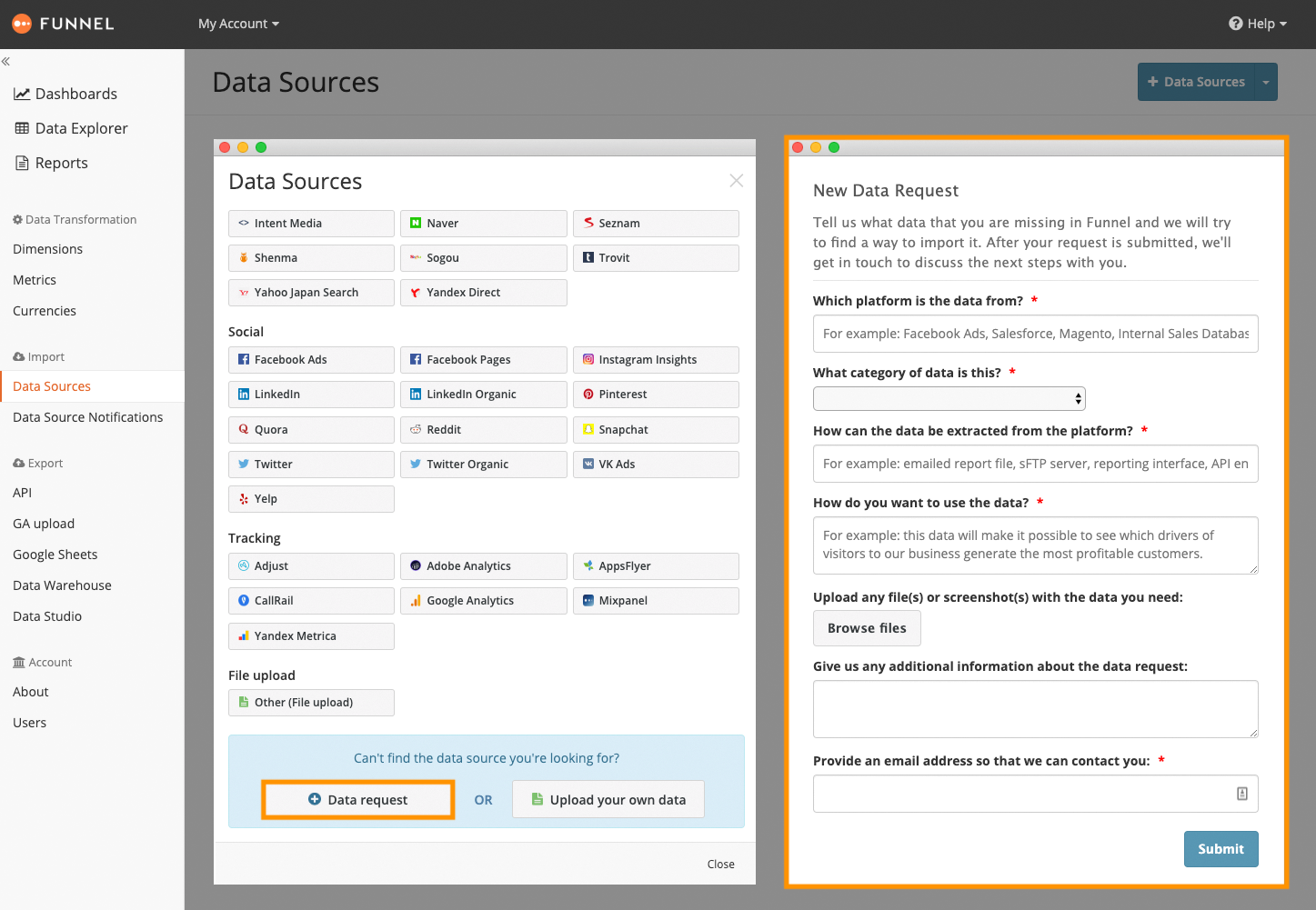 The form has also been updated and can now be used to request new fields as well as data sources.

We hope that you find this update useful. If you have any questions, please contact support@funnel.io and we'll be happy to help!