Today we're releasing completely overhauled export connectors for Google BigQuery and Amazon S3, which allow you to export all the data Funnel is collecting for you to these destinations.
If you're on ourAPI & Connectors product you now have a new option in the left hand navigation where you can create new (and configure existing) exports: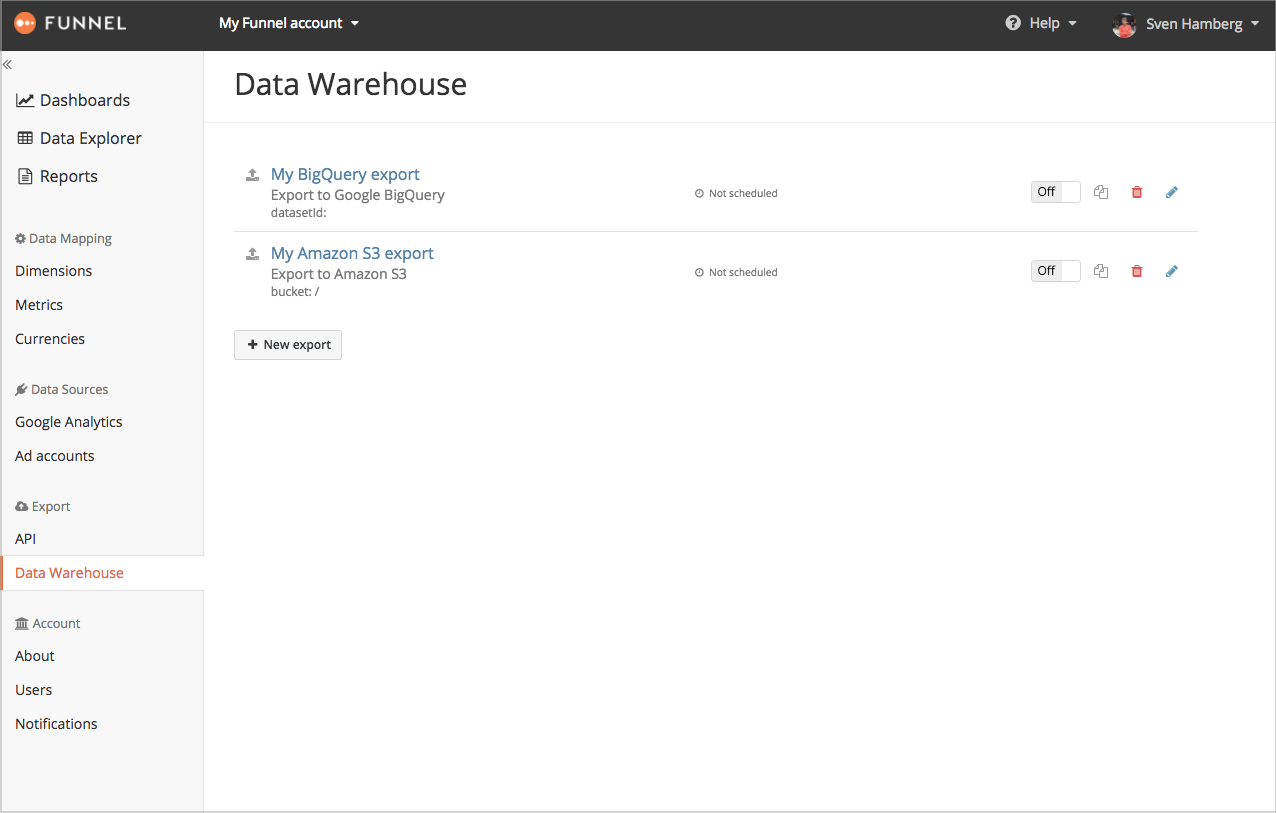 They come with a lot of new features, but the main differences are that they allow you to:
Set up multiple exports in the same Funnel account
Configure the data schema individually for each export
On top of this are things like controlling the export schedule, more format options, export time range, and more: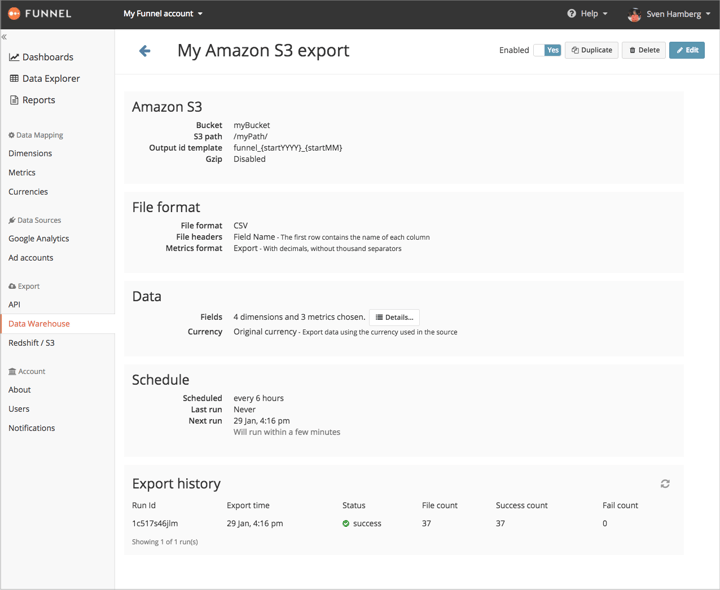 Existing exports will be upgraded automatically. We'll reach out with details about this separately.