We're happy to announce that the Campaign Target and Ad Group Target reports from DoubleClick Search (Search Ads 360) are now supported in Funnel.
In order to start using these new reports, all you need to do is create a new DoubleClick Search connection and select your desired report: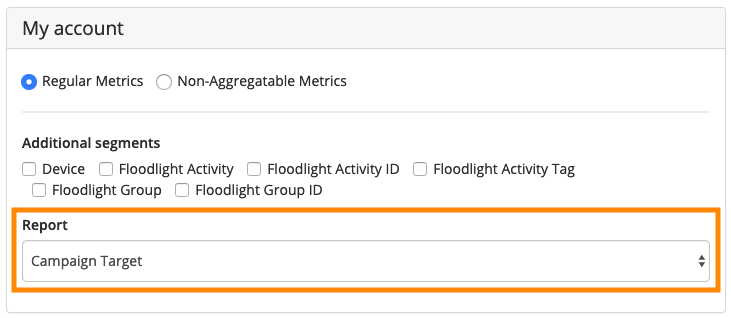 You can learn more about these new reports and the fields they contain in this article.
We hope that you'll find these new reports useful! If you have any questions please contact support@funnel.io and we'll be happy to help.