Funnel now provides default custom dimensions for Adjust & AppsFlyer. 'Traffic source', 'Media type' and 'Paid /Organic' groupings will now be available for these platforms out-of-the-box!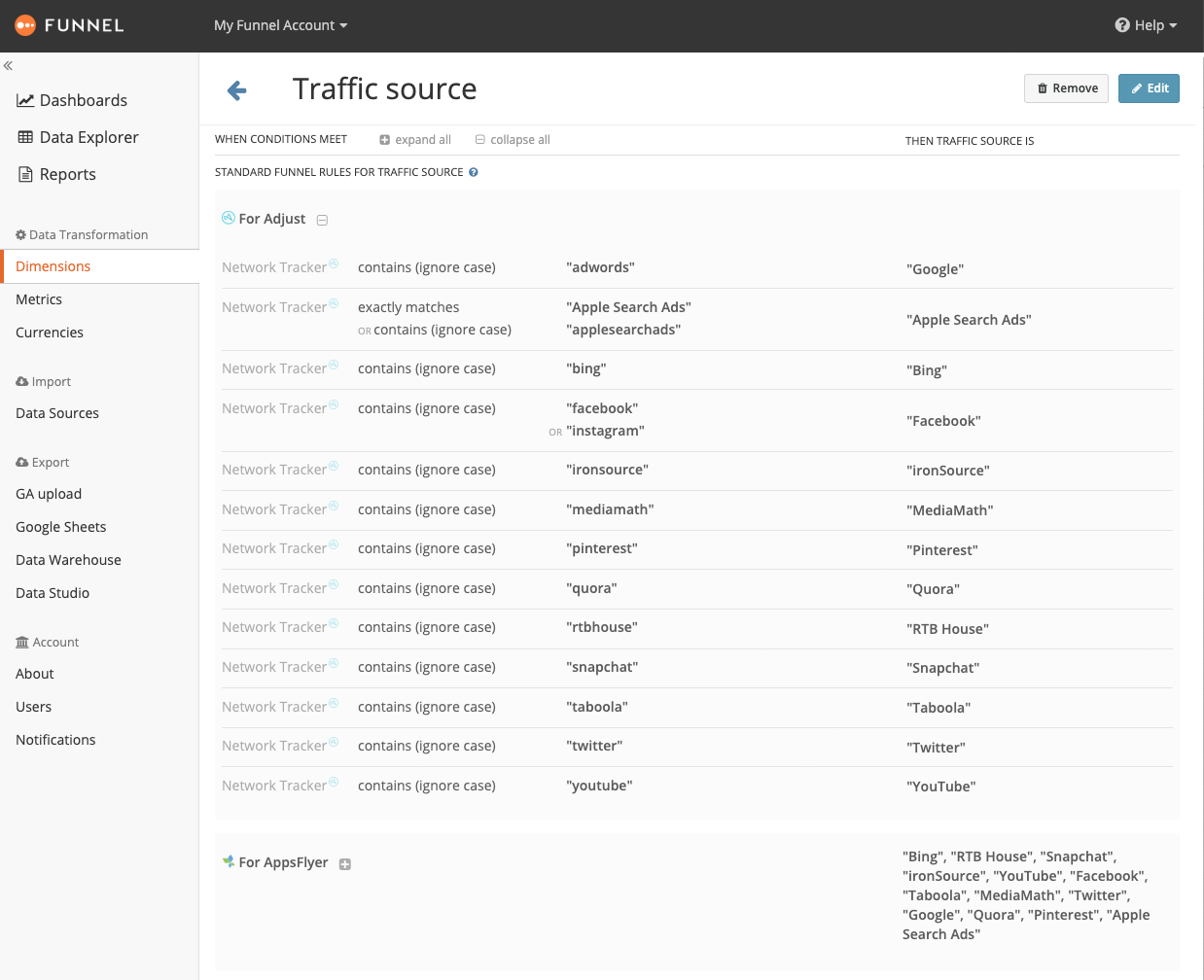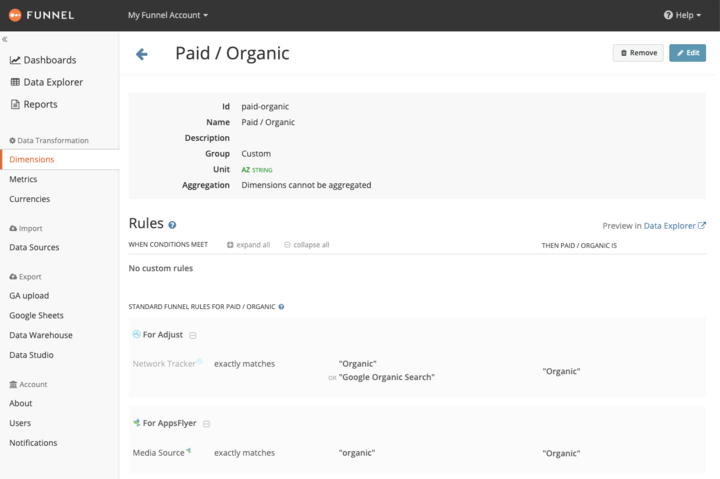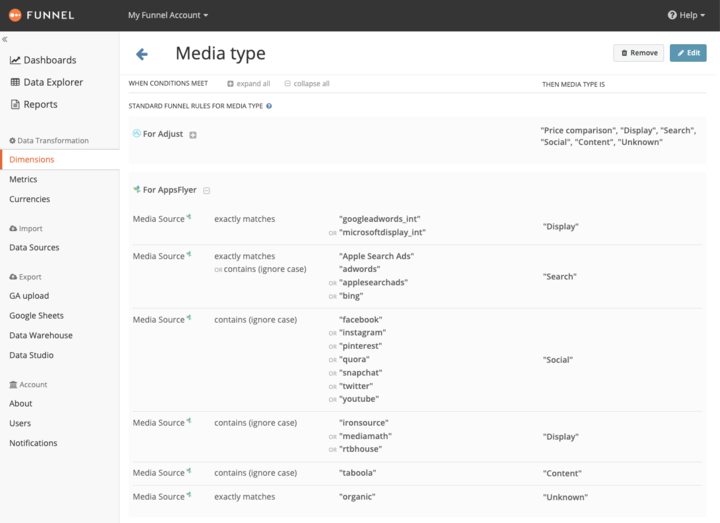 As always, you can edit the rules if the default grouping doesn't match your naming convention.

We hope that you find this useful! If you have any questions or if you require any assistance, please contact support@funnel.io and we'll be happy to help.