We've just added some additional custom dimension templates to Funnel! You can now use Funnel's standard rules to automatically generate Ad, Ad Group, and Keyword groups.

In order to use these new templates, all you need to do is head to the 'Dimensions' section and click "Create from template" under the '+ Custom Dimension' drop-down menu:



Here's a list of new templates and a short description of each:

Ad - Combines ads from tracking and advertising platforms
Ad group - Combines ad groups from tracking and advertising platforms
Keyword - Creates a group of Keywords cross-channel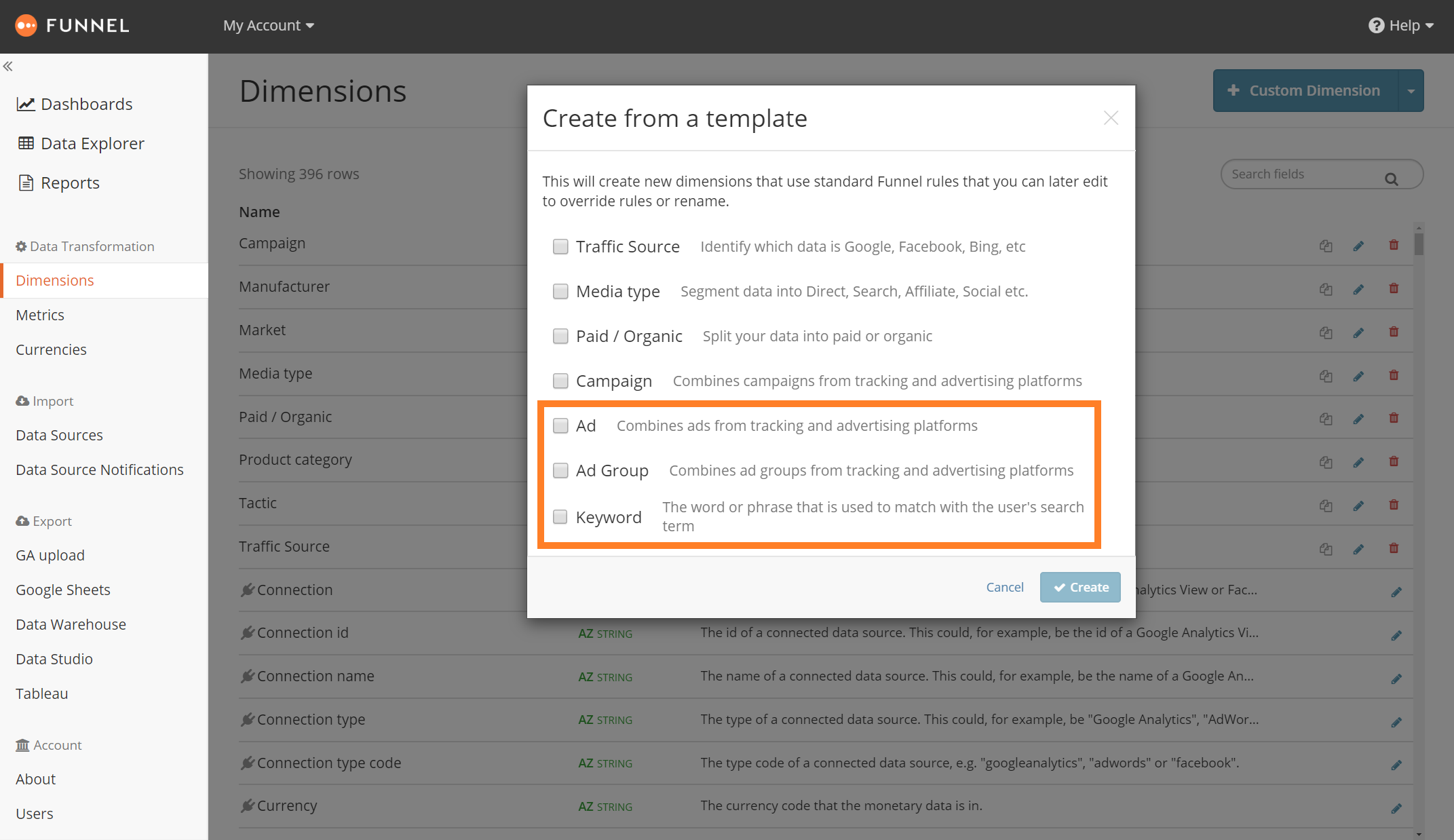 We hope that you find these new templates useful. If you have any questions, please contact support@funnel.io and we'll be happy to help!