We've just released a new dimension for Facebook ads which will enable you to utilise the URL parameter(s) set in Facebook at the ad creative level.

You could use the Ad Creative URL Parameters dimension to create a custom dimension which maps your tracking data with your Facebook ads data.
To start taking advantage of this new dimension, all you need to do is create a new connection with Ad level data and ensure that the additional Ad creative field is selected: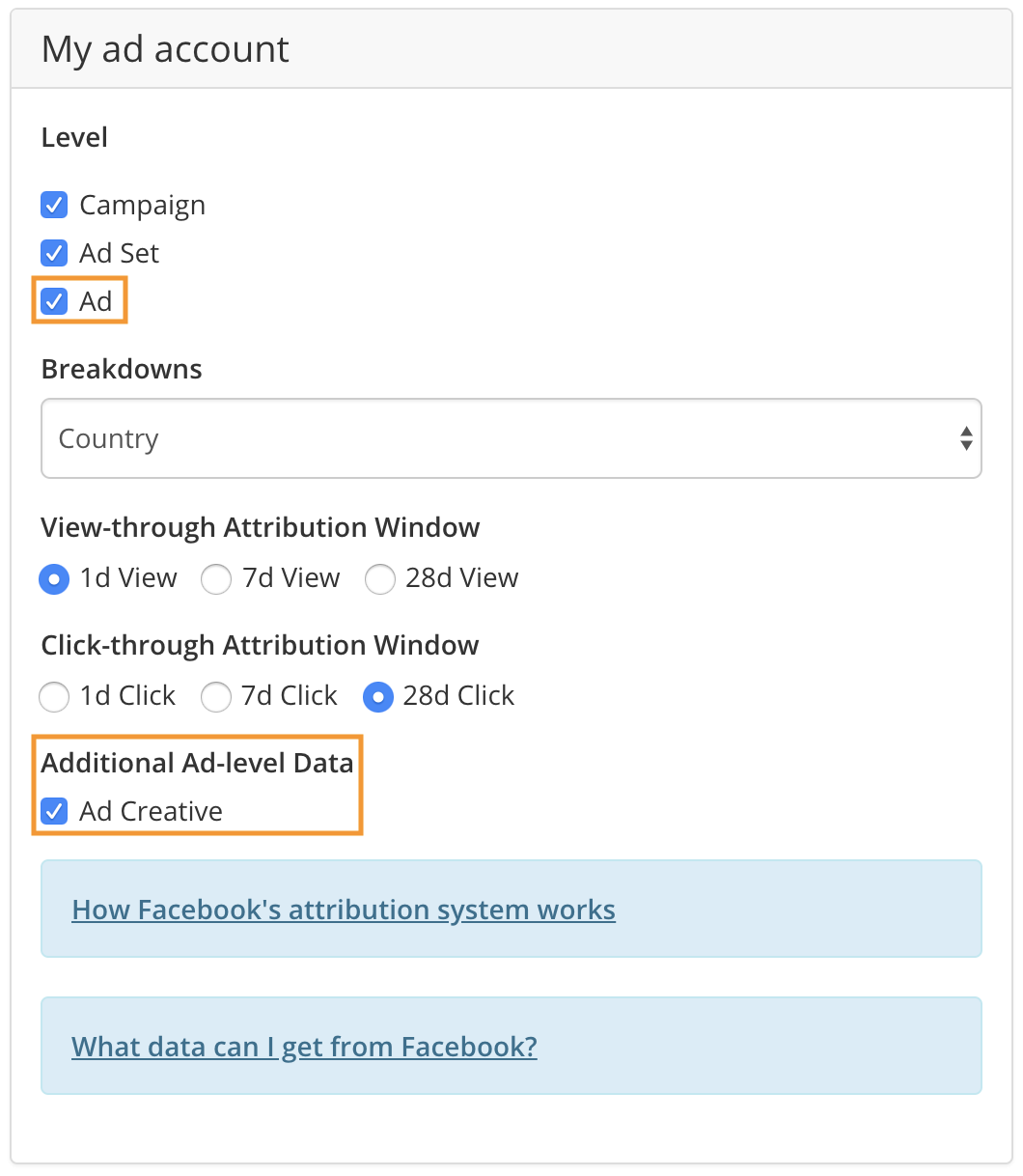 We hope that you'll find this new field useful! If you're unable to find your desired field in the list above, please contact support@funnel.io.