We've just updated our Google Analytics connector in Funnel! This update will enable you to pull additional Google Analytics dimensions into Funnel such as Term and Content.
This can be great for attributing cost to your tracking data at a more granular level.
When connecting a new Google Analytics source you'll be able to choose between 3 report types; Standard, Product Performance and Legacy. These report types dictate which metrics are supported and what dimensions are available: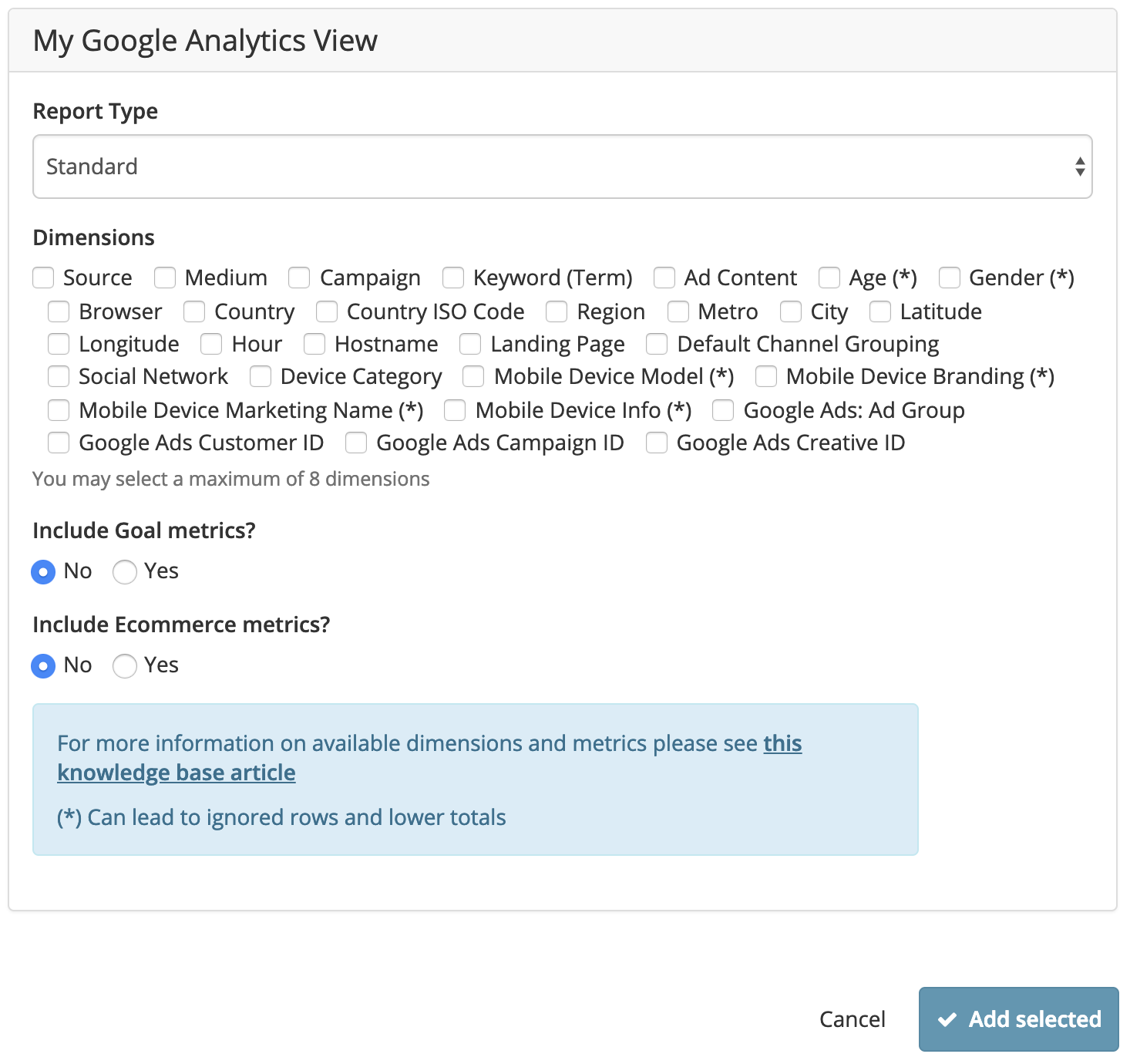 You can learn more about the data you can obtain from Google Analytics in this article.

We hope that you find this update useful. If you have any questions, please contact support@funnel.io.