We've just released some new features for our Google Analytics Upload in Funnel. You now have the ability to upload to multiple datasets in the same Google Analytics Property. You can also duplicate your upload configurations too!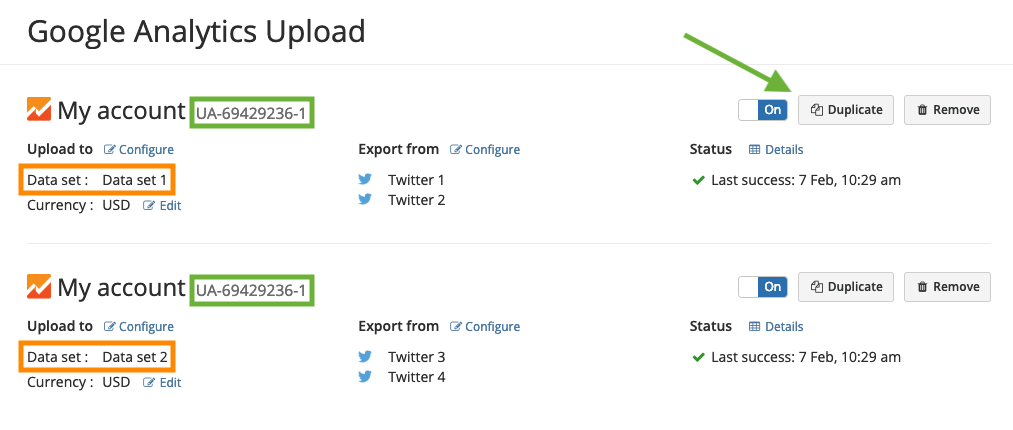 This feature is useful for separating data in Google Analytics and creating similar exports quickly and efficiently.

You can learn more about Funnel's Google Analytics Upload feature in this article.

We hope that you'll find this update useful! If you have any questions regarding these changes, please contact support@funnel.io and we'll be happy to help.