We've just updated our Google Data Studio connector which now has more capabilities than before.
What's new?
The new update enables you to use metrics derived from data sources such as CPC and CTR. You can also use any 'Custom metric' created in Funnel, in Google Data Studio. If you haven't created custom metrics in Funnel, you can learn more in this article.
Please note that you'll need to 'Refresh fields' in Data Studio before these metrics are visible. Learn how to refresh fields
If you don't want to see these metrics in Data Studio no action is required.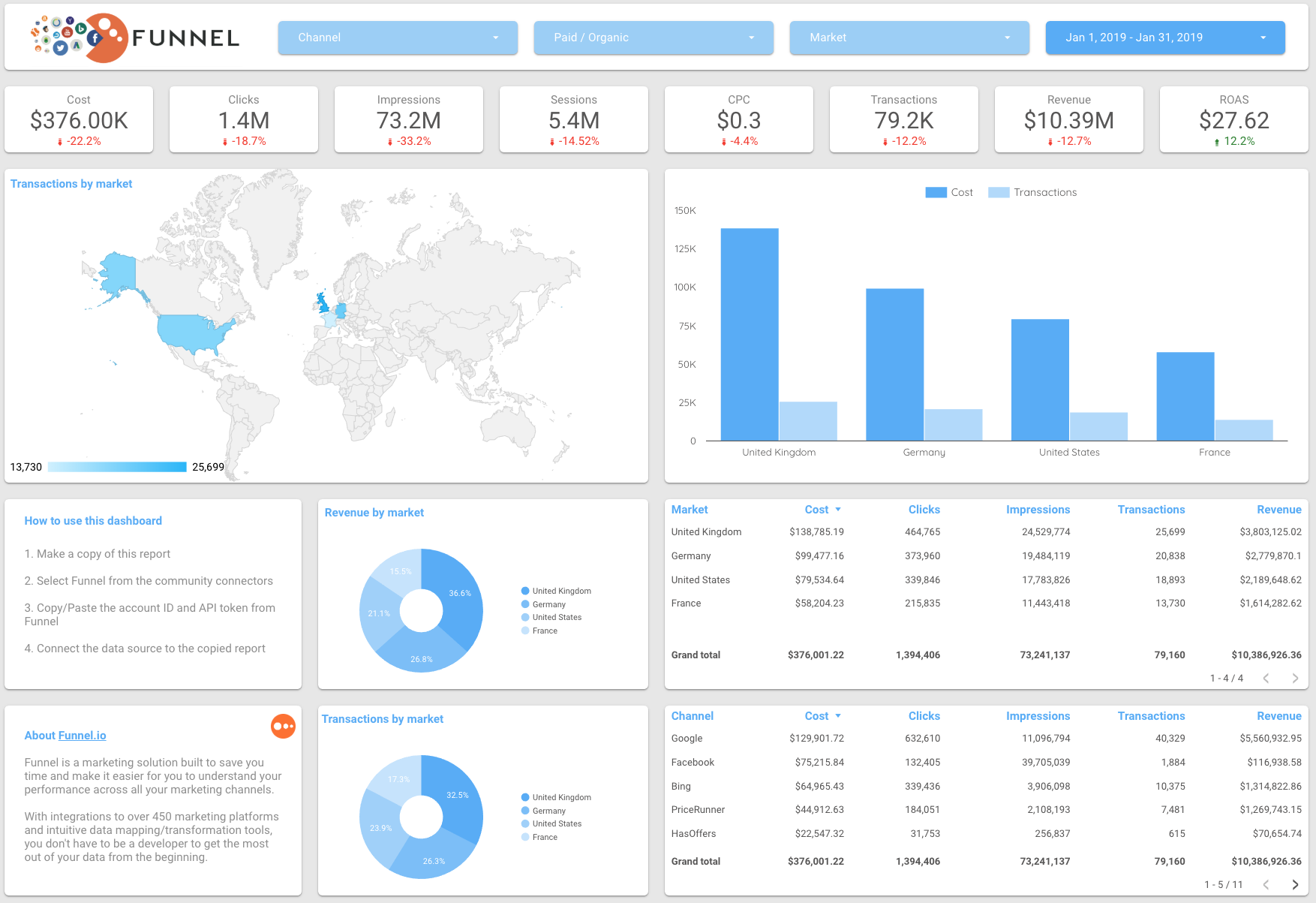 Haven't started with Data Studio?

If you haven't connected your Funnel account to Google Data Studio yet, you can learn more in this article.

We hope that you'll find this update useful! If you have any questions regarding these changes, please contact support@funnel.io and we'll be happy to help.