We're happy to announce that we've recently released a new version of our Pinterest connector in Funnel.
The upgraded connector now runs on more robust architecture which makes it both more stable and easier to maintain.
We've also enriched the Pinterest data with more fields and report types. You can learn more about supported fields in this article.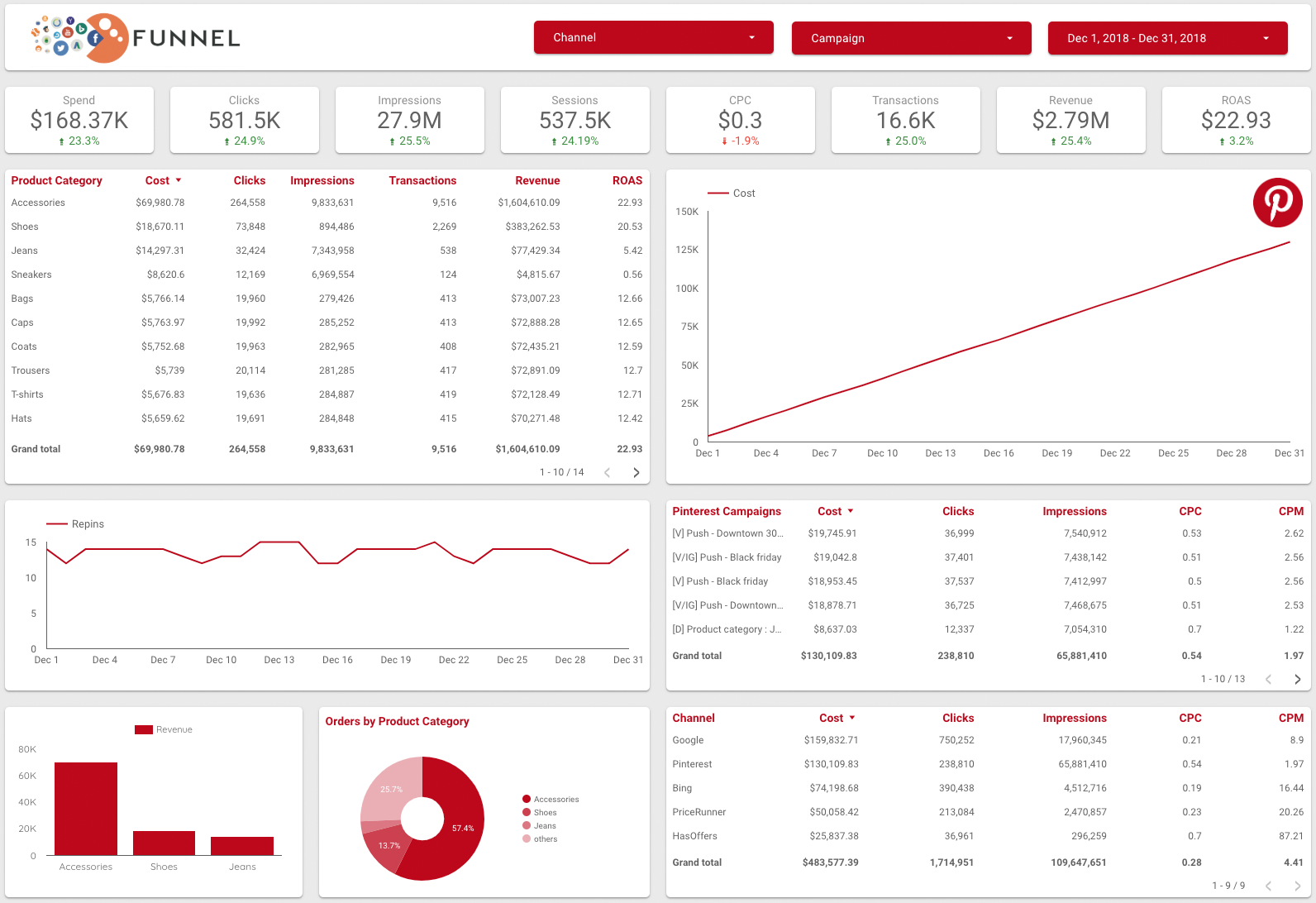 If you're still running the old version of our Pinterest connector, please note that this data source will stop downloading data on March 25th, 2019.
In order to transition to the new connector, all you need to do is reconnect your existing sources by authenticating with your Pinterest user. Simply head to the 'Data sources' section in Funnel and click 'Reconnect' to the right hand side of your Pinterest source(s).
To determine if a source is running the old connector you can check whether there's an email address present in the source listing. If there is an email address the source is running the old version and needs to be reconnected:

We hope that you'll find this new connector useful! If you have any questions please contact support@funnel.io and we'll be happy to help.