Funnel now includes the "Source/Medium" dimension in the default rules which are used to generate the 'Traffic source', 'Media type' and 'Paid /Organic' custom dimensions.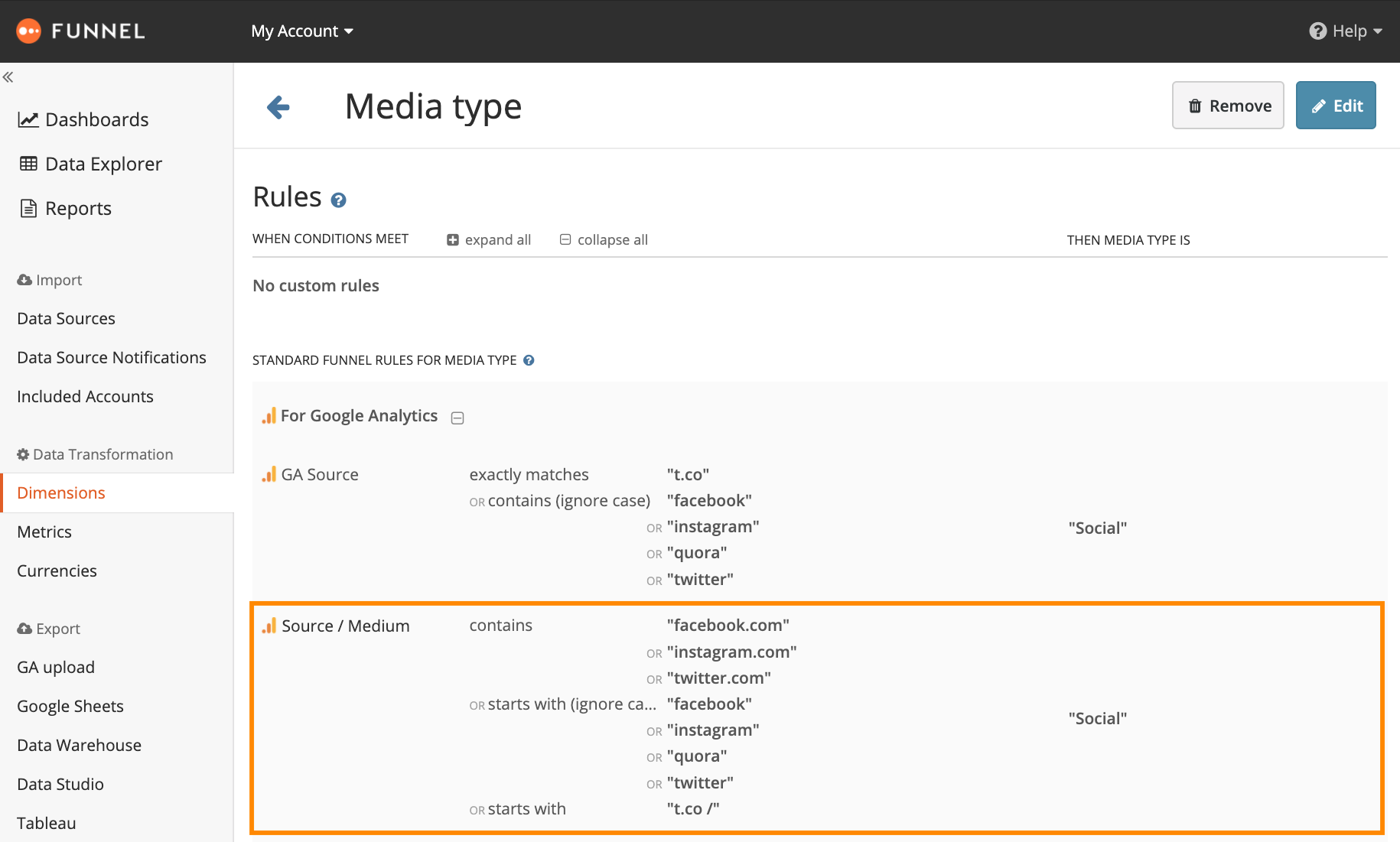 For some use-cases the dimension count is important. The "Source/Medium" dimension (based on Google Analytics' "UTM Source" & "UTM Medium") allows you to save one dimension slot when building reports.

Up until now Funnel's default custom dimensions didn't take this field into consideration, which meant that people using this dimension were unable to take advantage of the automated tracking data mapping.
We hope that you find this update useful! If you have any questions or if you require any assistance, please contact support@funnel.io and we'll be happy to help.