There are now standard rules added for the custom dimension Traffic Source for Facebook Attribution. The values in the Traffic Source dimension will be based on the value in the dimension "Source" from Facebook Attribution.
When you have connected a Facebook Attribution data source to your Funnel account, you can inspect the rules that we have created.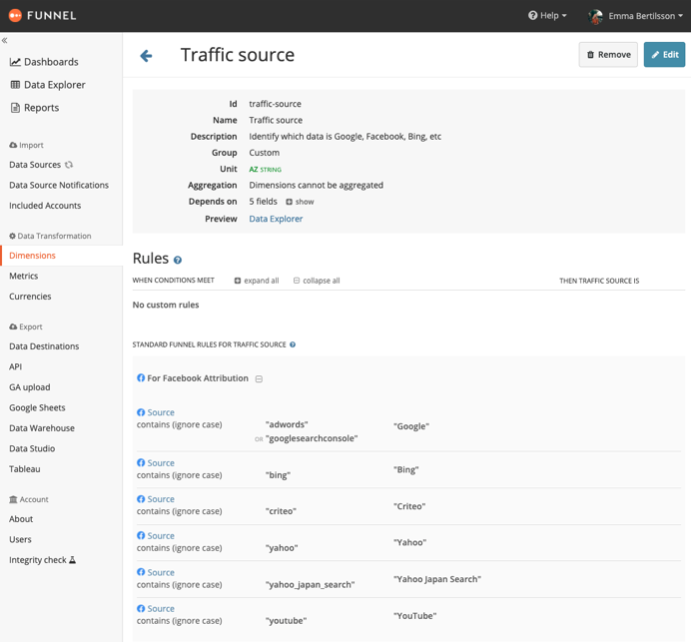 If you have already created your own rules on the Traffic Source dimension for Facebook Attribution then they will always take precedence over the ones Funnel creates.