The Data Sources list in Funnel has a brand new look!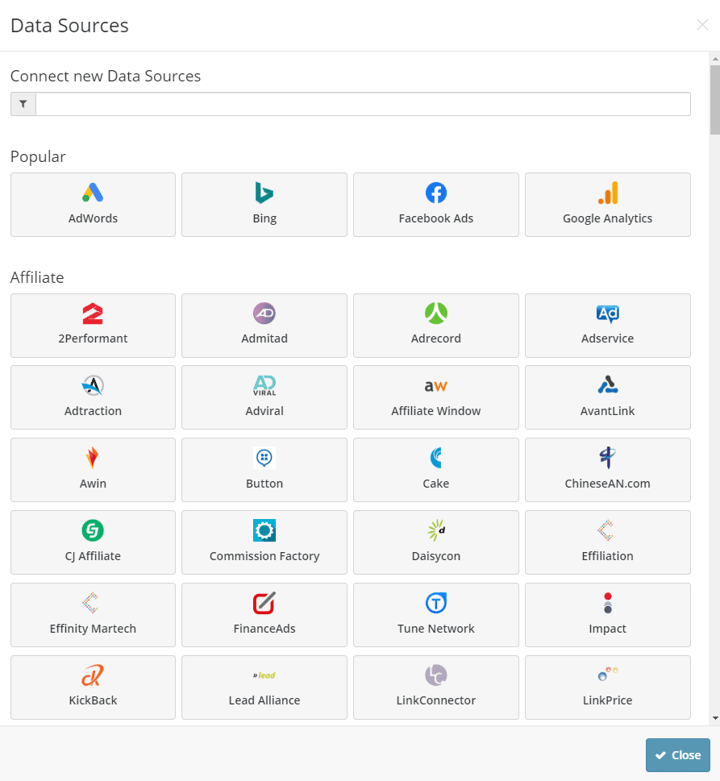 Each connector now has a slightly bigger button and the categories have been updated slightly.
We hope that this update will make it easier to discover new platforms. If you have any questions, please contact support@funnel.io and we'll be happy to help.