We've just added some additional dimensions and metrics to Yahoo Japan YDN in Funnel. You'll now be able to report on an Ad and Ad group level in Funnel.
Here's a list of new fields you'll be able to see going forward:
Dimensions:
Account ID
Account Name
Ad Group ID
Ad Group Name
Ad ID
Ad Name
Ad Type
Campaign Type
Metrics:

Conversions
Conv. Value
Video Views
Video Views to 25%
Video Views to 50%
Video Views to 75%
Video Views to 95%
Video Views to 100%

When connecting a new Yahoo Japan account, you'll also have the option to include some additional dimensions: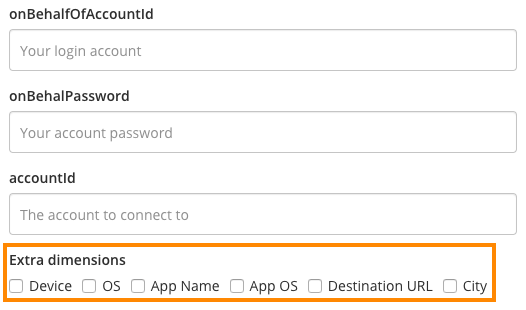 We hope that you find these new fields useful! If you have any questions or if you would like historical data for these fields, please contact support@funnel.io and we'll be happy to help.