We've recently added another new feature to our Data Warehouse export in Funnel. When creating a new BigQuery export, you can now choose to create tables partitioned by the date column.
By dividing a large table into smaller partitions, you can improve query performance, and you can control costs by reducing the number of bytes read by a query.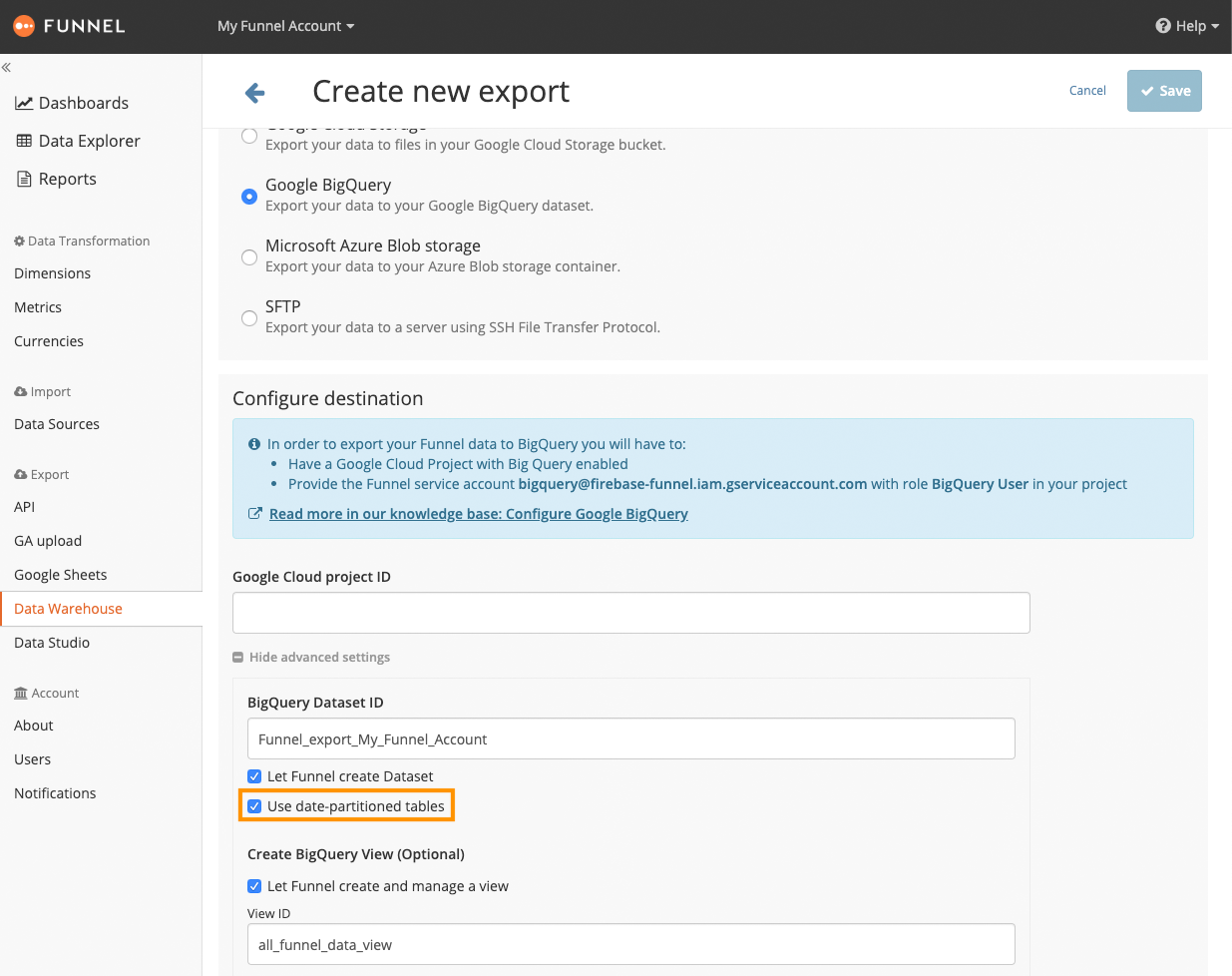 Please note that partitioning is on by default for new exports.

You can read more about partitioning BigQuery tables in this article.

We hope that you'll find this update useful! If you have any questions or if you require any assistance, please contact support@funnel.io and we'll be happy to help.