We've just added an additional field to our Pinterest connection in Funnel! You now have access to the 'Pin ID' dimension.
In order to utilise this dimension, please ensure that your Pinterest account has been connected to Funnel at the 'Pin Promotion' level: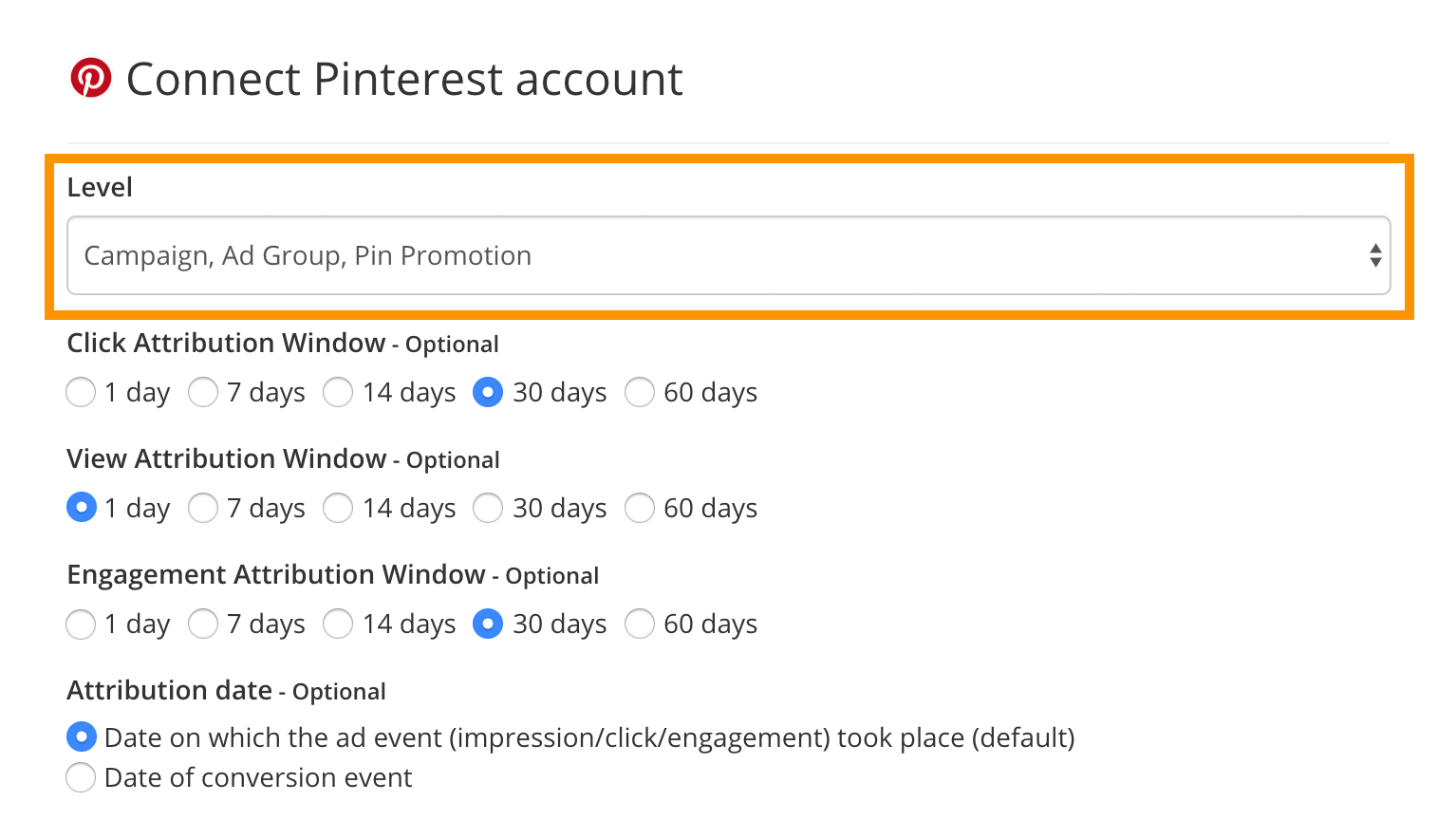 You can find the full list of supported Pinterest fields in this article.
Please note that no action is required to see values for this new dimension going forward, providing your account is connected at the Pin Promotion level.

We hope you find this additional dimension useful! If you're unable to find the field you need or if you would like to see historic data for this dimension, please contact support@funnel.io.