You can now reconfigure your Adjust connection(s) in Funnel. This can be useful if you want to add/remove fields or change the report, without having to create a new connection.
Simply head to the 'Data Sources' section and click on 'Edit configuration', under 'Actions', next to your Adjust source: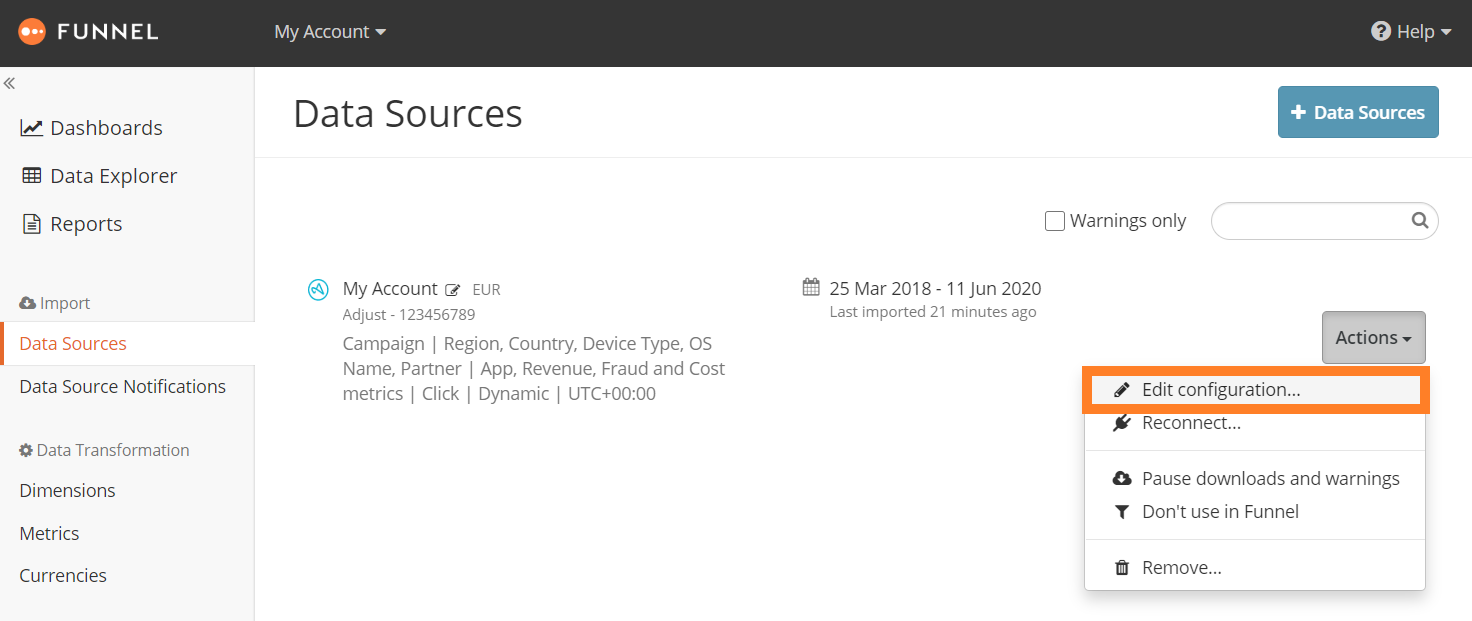 You can learn more about the data you can obtain from Adjust in this article.
We hope that you find this new feature useful! If you have any questions, please contact support@funnel.io and we'll be happy to help.