You can now reconfigure your Snapchat & Criteo connections in Funnel. This can be useful if you want to add/remove fields or change the report, without having to create a new connection.
Simply head to the 'Data Sources' section and click on 'Edit configuration', under 'Actions', next to these sources: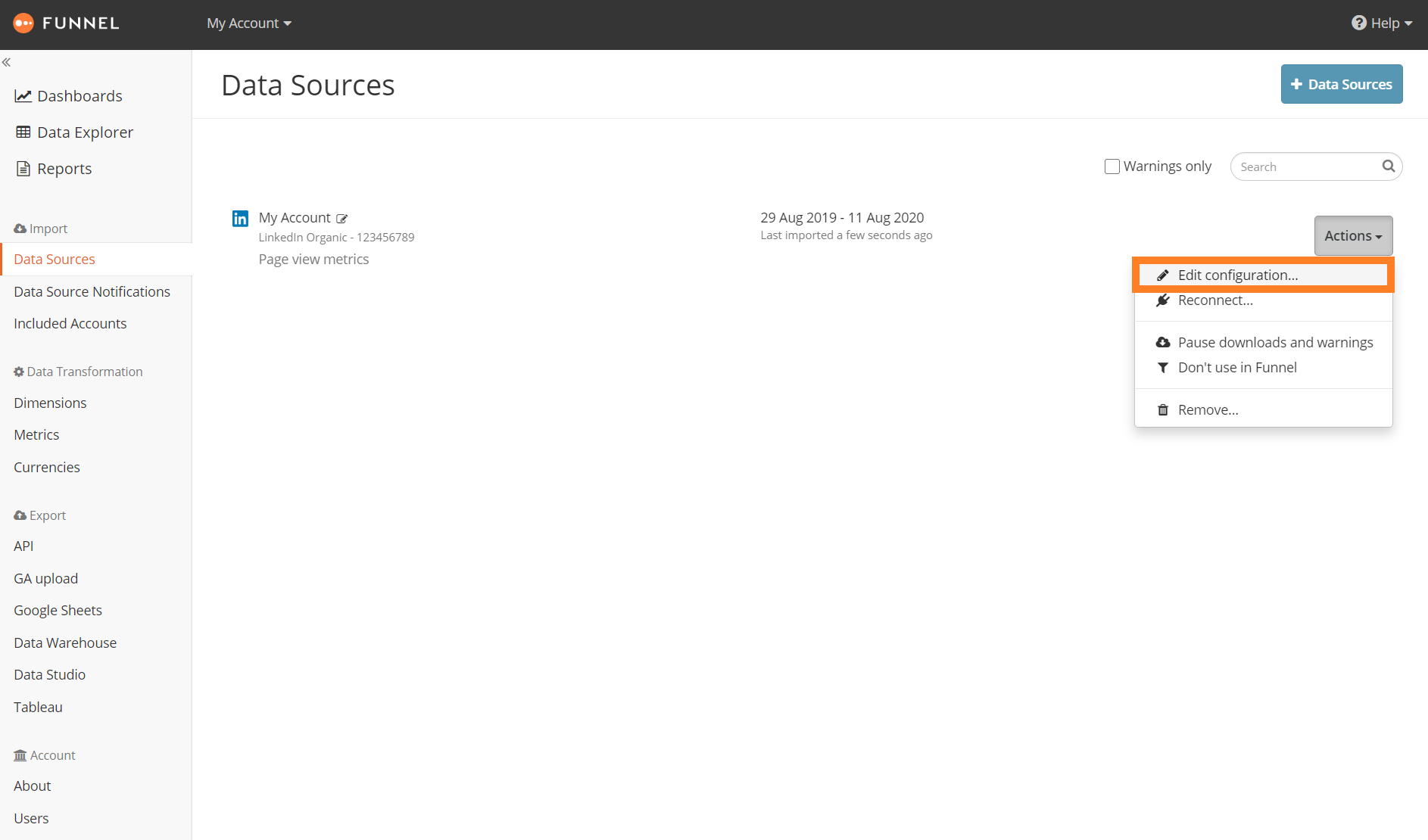 We hope that you find this new feature useful! If you have any questions, please contact support@funnel.io and we'll be happy to help.