We have recently built out our Twitter connector and have added three new additional segmentations:
Location/Metro
Location/Region
Location/Postal Code
These segmentations will be accessible when editing the configuration of an existing source or when connecting a new Twitter source. Note that they are available when choosing the Campaign, Ad Group or Promoted Tweet report.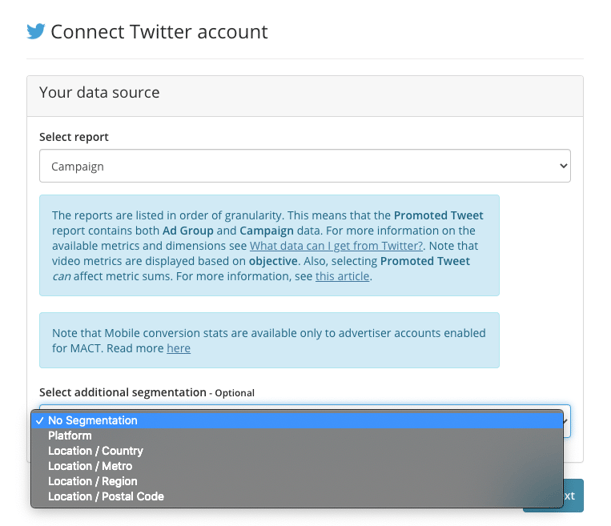 You can read more about what insights you can get from Twitter in this article, What data can I get from Twitter? If you have any questions please reach out to us in the in-app chat or send us an e-mail directly to support@funnel.io and we're happy to help!