Today we've changed the navigation in Funnel. All functionality is the same, the only difference lies in where you find things.
This means that the old top navigation is gone:

These items are now all found in a new left panel that is always present: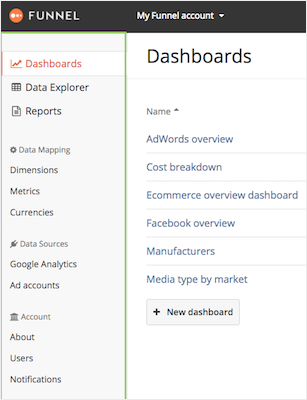 We're making this change in order to make it easier to get an overview of your Funnel account, as well as to find important things like the various items under "Data Mapping".