The list of users in the Funnel subscription now shows when each user was last active. This is hopefully helpful in understanding which are your most active Funnel users and which ones might need a nudge!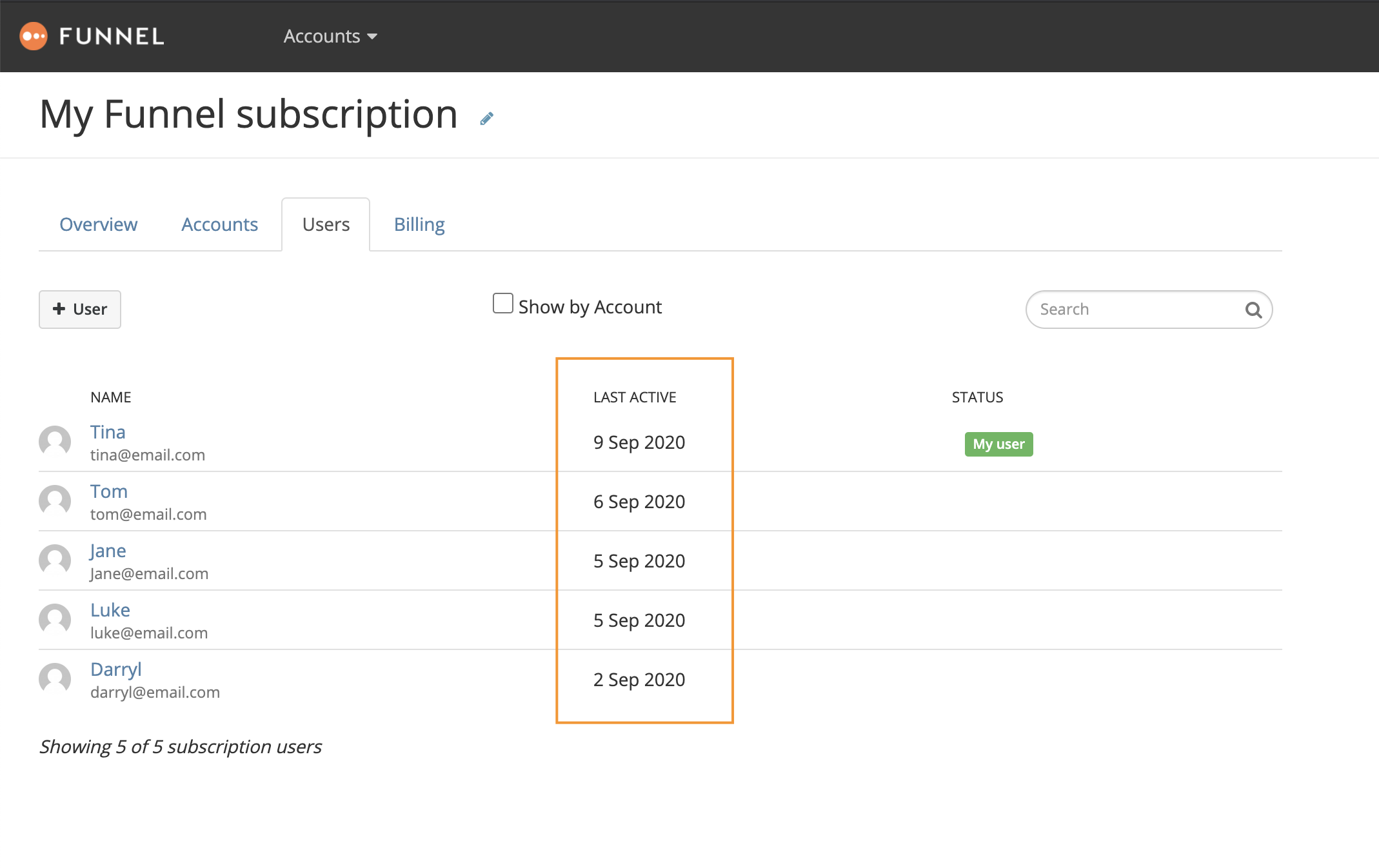 To find the list of users, navigate to "Subscription" in the top right nav dropdown.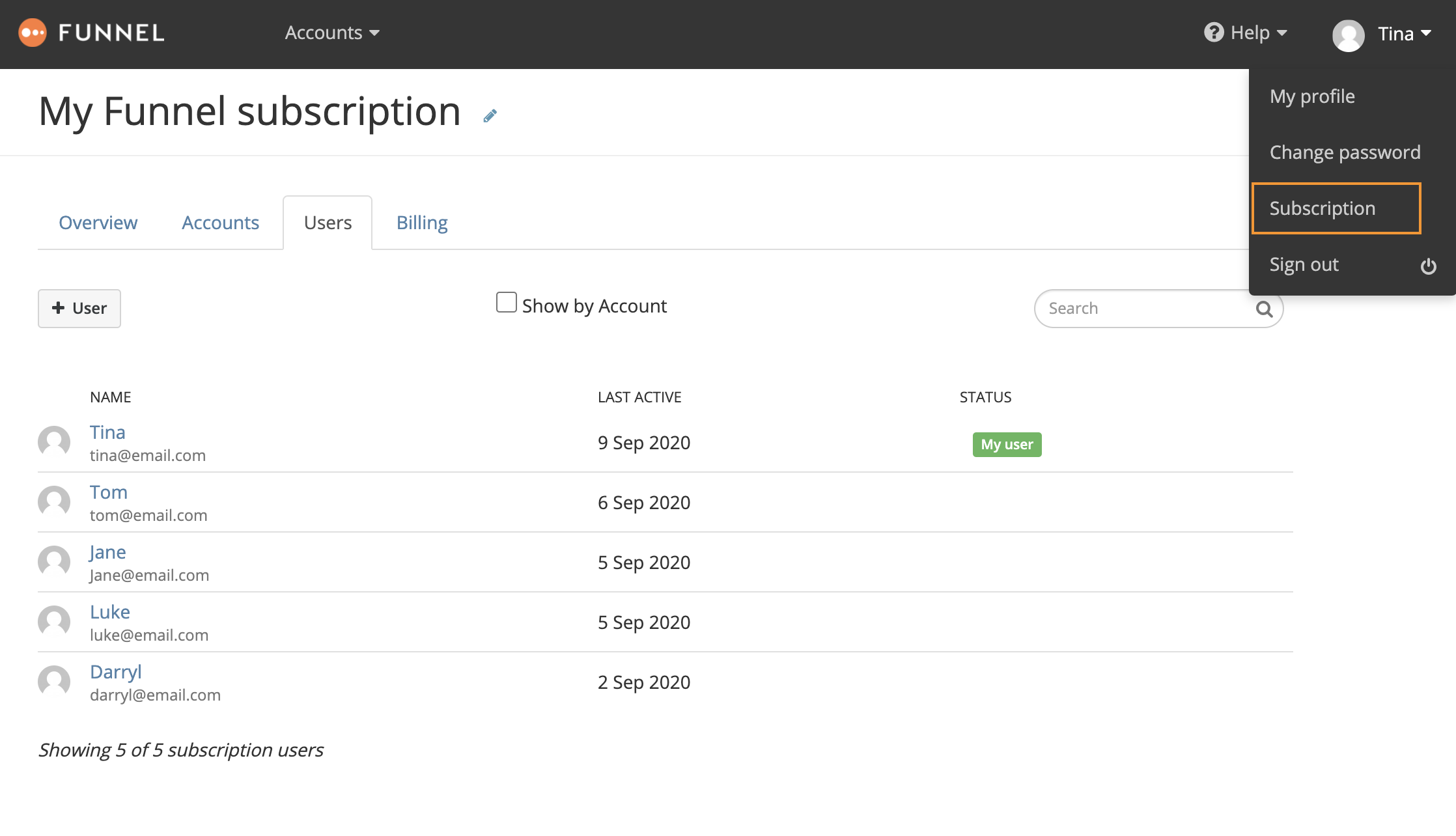 In order to see this list, your user must have the role of Owner. You can learn more about various roles in the article User roles and permissions in our Knowledge Base.