We now support an additional dimension for Yahoo Japan Search. This means that you'll now be able to utilise the account ID in Funnel!
In order to start taking advantage of this new dimension, all you need to do is create a new Yahoo Japan Search connection and select the field: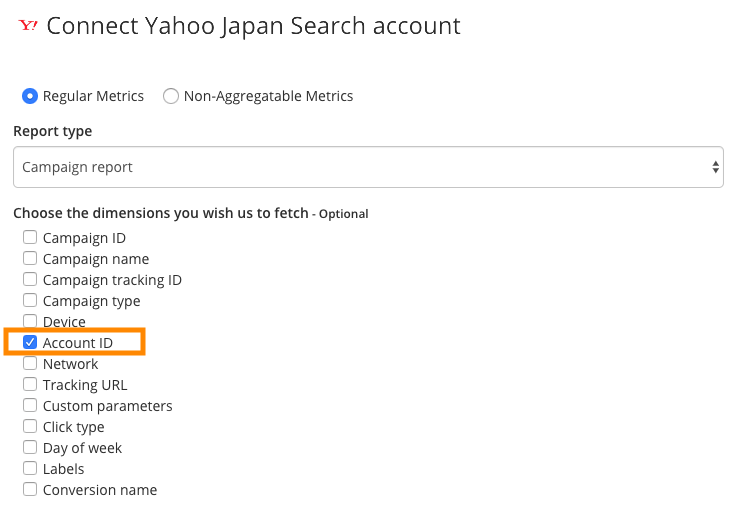 You can learn more about the data you can obtain from Yahoo Japan Search in this article.
We hope that you find this new dimension useful. If you have any questions, please contact support@funnel.io and we'll be happy to help :)