We now support two new non-aggregatable metrics and a new report type for Yahoo Japan Search.
Here's a list of the new metrics that are now supported:

Search top impression rate
Search absolute top impression rate
In order to start taking advantage of these new fields, all you need to do is create a new Yahoo Japan Search connection and select "Non-Aggregatable Metrics":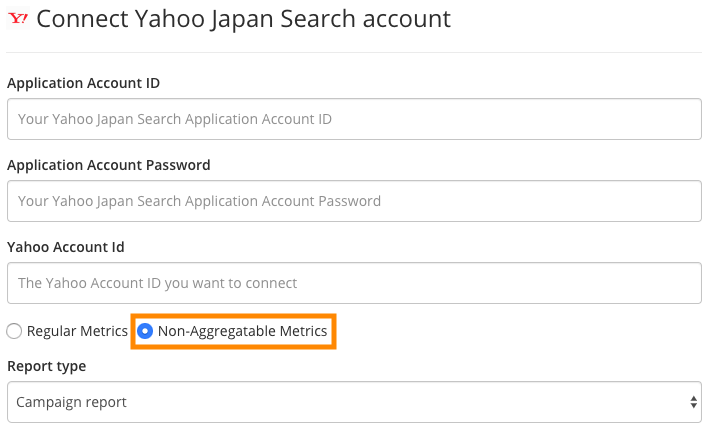 If you've already created a non-agg connector, no action is required in order to obtain data for these metrics going forward.
You'll also notice that you now have access to an additional report type:
This new report contains all of the regular fields plus "Country/Territory" and "City".
You can learn more about the data you can obtain from Yahoo Japan Search in this article.
If you're unfamiliar with non-aggregatable metrics, you can learn more here.

We hope you find this additional report and fields useful. If you have any questions, please contact support@funnel.io and we'll be happy to help.