You now have access to the dimension Prefecture to our Yahoo Japan Search connector in Funnel.
This field will be accessible when connecting your Yahoo Japan Search data source with the geo report and choose to include Prefecture: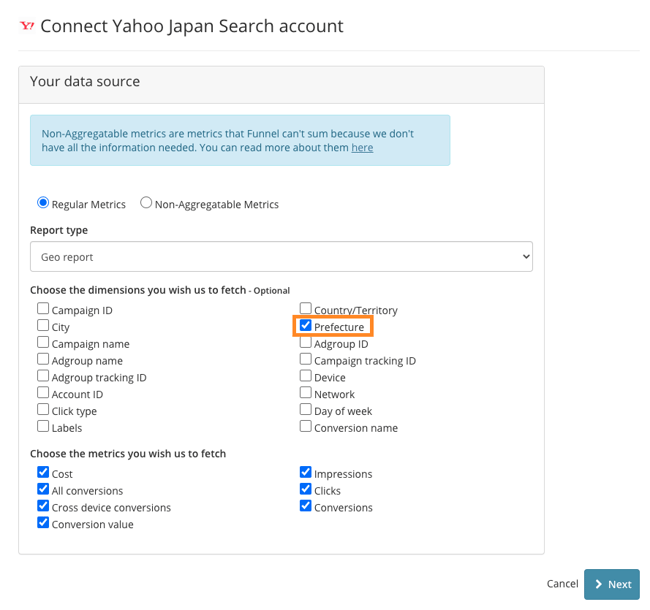 If you want to add Prefecture as a dimension to an existing data source, please contact support@funnel.io or send us a message in the in-app chat. For more information, see What data can I get from Yahoo Japan Search?