You can now access the dimension Prefecture to our Yahoo Japan YDN connector in Funnel.
This field will be accessible when connecting a new Yahoo Japan YDN data source by selecting Prefecture: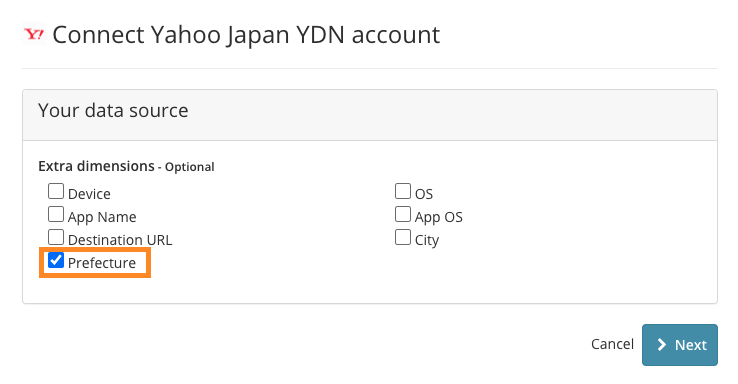 If you want to add Prefecture as a dimension to an existing data source, please contact support@funnel.io or send us a message in the in-app chat. For more information, see What data can I get from Yahoo Japan YDN?