We've just updated our Yandex Direct connector! You now have access to the Criteria Performance report in Funnel.
When creating a new connection, you can simply select this report from the drop down menu: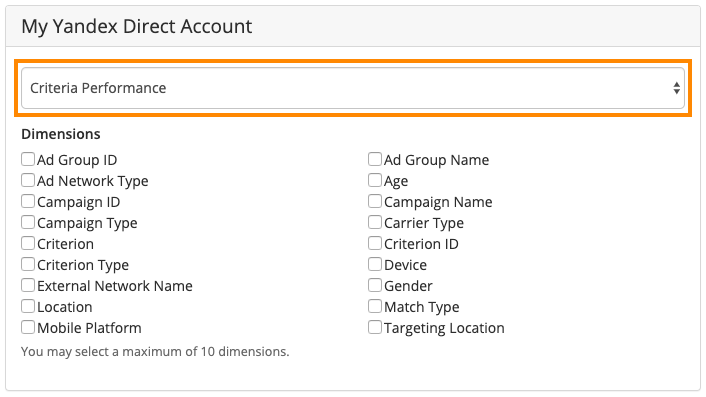 This new report contains two new selectable dimensions: Criterion and Criterion ID.
The Criterion dimension will contain the keyword/phrase if the Criteria Type has been set to Keyword.
We decided to support the Criteria report instead of the Keyword report so it was possible to combine this data with all corresponding dimensions, instead of implementing a report which only contained Keyword dimensions.

You can learn more about Criterion, Criterion ID and Criterion Type in Yandex's documentation.
We hope that you find this additional report useful. If you have any questions, please contact support@funnel.io and we'll be happy to help.