We've just added two new dimensions to our DoubleClick Search connector! You now have access to Keyword Status & Quality Score in Funnel.
In order to obtain the Quality Score dimension, all you need to do is create a new connection and ensure that this dimension is selected: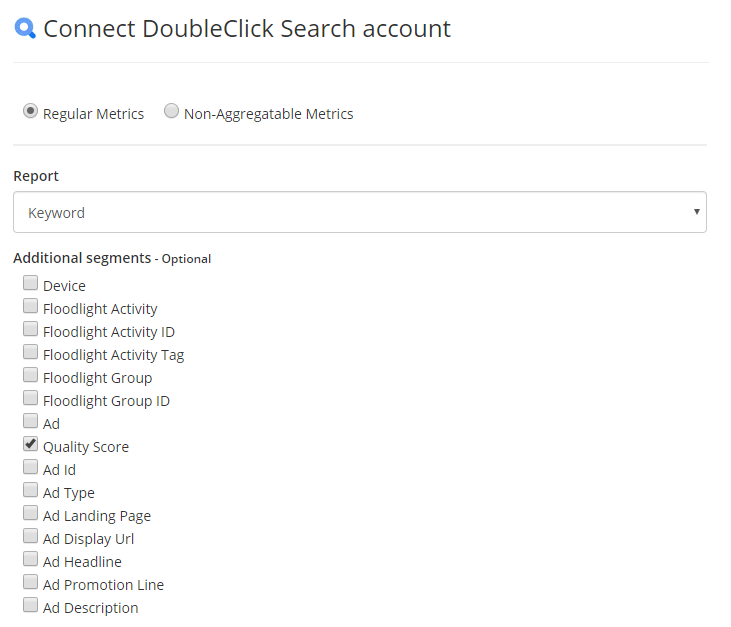 Please note that this dimension is only available for the Campaign, Keyword and Ad Group reports.
The Keyword status dimension is only available under the Keyword report and no action is required to obtain data for this field going forward, providing that you've already connected the Keyword report to Funnel.
You can learn more about the data you can obtain from our DoubleClick Search connector in this article.
We hope that you find these new dimensions useful. If you have any questions or if you would like historic data for Keyword status, please contact support@funnel.io and we'll be happy to help!