The LinkedIn connector just got updated and you are now able view any of the existing demographic reports on a Campaign Group level.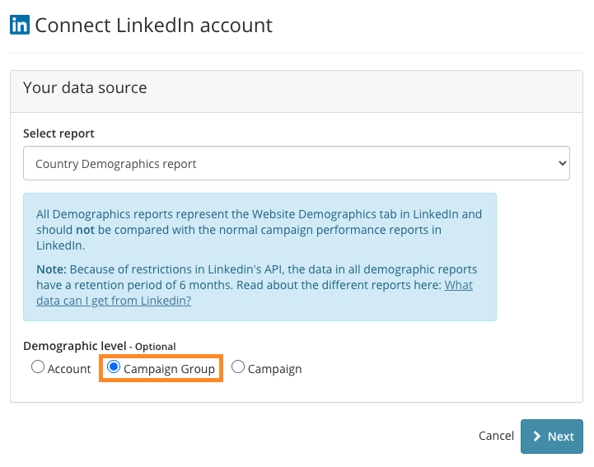 In order to view your data on this breakdown you need to connect a new LinkedIn source or edit the configuration on an existing one. Note that you can only use the Campaign Group level on a demographic report. To gain further insights around the LinkedIn connector see the article What data can I get from LinkedIn?
If you have any questions please reach out to us in the in-app chat or send us an e-mail directly to support@funnel.io.