A new data source connector for the Campaign Member object in Salesforce is now released!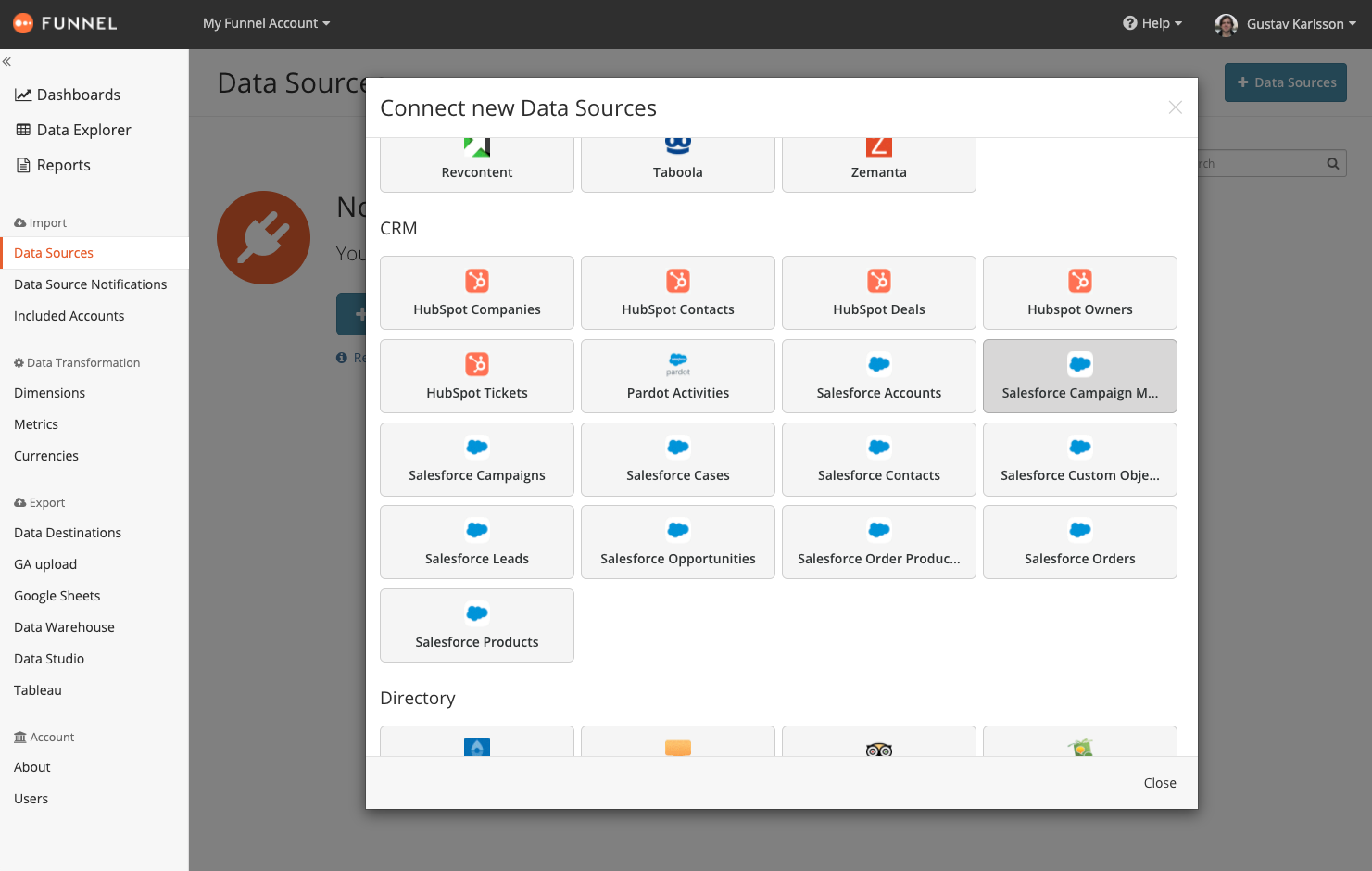 Funnel provides several connectors to SFDC and this new connector lets you pull in data from the Campaign Members object. The Campaign Members object captures the relationship between Campaigns and Contact and/or Leads. Depending on your use case and data model these connectors will help you extract your sales pipeline into Funnel and beyond.
Please note that this is a premium connector which means that you'll need to contact your Funnel representative before getting started. After that, Salesforce Campaign Members will be available when connecting a new data source.

You can learn more about the data you can obtain from Salesforce Campaign Members in this knowledge base article.

We hope that you find this new connector useful. If you have any questions or if you're missing a field that you require, please contact support@funnel.io and we'll be happy to help.