Executive Summary:
AppsFlyer, a leading mobile app measurement and analytics platform, utilized Funnel to consolidate disparate business and marketing data. This streamlined decision-making process has enabled AppsFlyer to optimize their marketing budget and empower their global teams for better performance.
Key Results:
Consolidation of business and marketing data into a centralized location, creating a single source of truth.

Empowerment of regional marketing teams through data visibility, facilitating quicker decision-making.

Creation of near real-time reports available to marketing, sales, and executive levels, thus improving resource allocation and strategy.
Company Profile:
AppsFlyer is a SaaS mobile marketing analytics and attribution platform that empowers more than 12,000 brands with a comprehensive suite of measurement and analytics tools designed for smarter mobile app marketing decisions. It has twenty offices world-wide and has received more than $300m in funding.
The Challenge: Fragmented Data Affecting Decision-Making
AppsFlyer's rapid growth required precise and fast reporting on business results, particularly from their marketing activities. In order to understand the impact of its marketing effort, the team aimed to connect ad platform data with overall business data from Salesforce Leads and Salesforce Campaign Manager in a Google Sheet. Unfortunately, these data realms are separated and even though the data fetching into the Google Sheet could be automated, the data then had to be manually combined by matching UTM parameters. Not only that, this had to be done every time a new report was generated, taking a significant amount of time and leading to inaccuracies in reporting.

"It was a huge, huge, huge amount of manual work" recalls Elad Stauberg, Senior Marketing Operations Analyst at Appsflyer.
The Solution: Centralizing and Enriching Data with Funnel
After getting started Funnel, AppsFlyer realized that they were on the right track.
"The improvement was quickly noticeable for both the marketing and the marketing operations teams." Elad notes.
Funnel's proprietary data transformation layer meant that in addition to new ad platform data being downloaded at a set interval, it would also be automatically categorized and mapped to the Salesforce data, without any manual work after the initial setup.
If a necessary field was missing from an ad platform, Funnel's team was quick to assist in adding it to the schema. This further empowered AppsFlyer's teams to focus on strategic tasks rather than manual data manipulation, also provide a solid base for rapid scaling.
The Results: Improved Efficiency and Strategic Decision-Making
The positive impact of using Funnel was immediate for AppsFlyer. Their marketing and operations teams have experienced a significant uptick in efficiency, enabling quicker and more informed decision-making.
With data now consolidated, AppsFlyer has effectively optimized their marketing budget. The automated reports assist in tracking run rates and budget expenditure, which has led not just to time savings, but also to a more strategic alignment of their marketing efforts with broader business objectives.
Yuval Bramson, Online Marketing Lead at AppsFlyer, sums up the impact concisely: "My team and I spend significantly less time compiling reports, allowing us more time to focus on what we excel at—gaining insights and devising creative strategies for sales-qualified leads."
Elad Stauberg, Senior Marketing Operations Analyst, takes a wider view, adding: "The benefits are manifold. Not only are we saving countless hours each month, but the streamlined data and reporting are directly contributing to better decision-making and budget optimization."
Looking to centralize your data and make better marketing decisions? Contact us to learn how Funnel can help you achieve these goals.
Funnel interviewed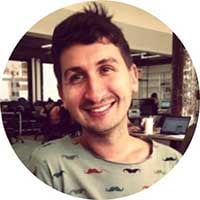 Elad Stauberg
Senior Marketing Operations Analyst
AppsFlyer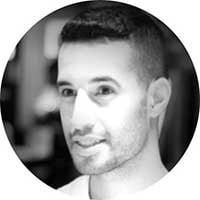 Yuval Bramson
Online Marketing Lead
AppsFlyer