Executive summary:
By integrating Funnel into their data stack, FREE NOW revolutionized its approach to marketing analytics. The platform enabled cost savings of approximately €1.2 million and significantly reduced the manual work required for data management. This enabled the Marketing Analytics team to shift focus towards strategic consultation and performance analysis.
Key results:
Saved €1.2 million in costs in its first 3 years of using Funnel.
Eliminated 3-4 months of manual labor required for integrating data from new platforms.
Enabled a more agile and data-driven marketing strategy.
Company profile:
FREE NOW is Europe's leading multi-mobility platform, backed by BMW Group and Daimler AG. It operates in 16 markets and over 150 cities, providing various mobility options from ride-hailing to e-scooters. With about 1,900 employees, FREE NOW is the largest multi-service mobility provider in Europe.
The challenge: Overcoming inefficient data processes for scalable marketing analytics
FREE NOW faced significant challenges in managing data efficiently across a multitude of marketing campaigns in 10 European markets. This task involved the Marketing Analytics team manually pulling in data from numerous platforms, a process that was not only time-consuming but also fraught with risk. "Our marketing costs are reported on a company and on a shareholder level, so it is critical that it is correct," stressed Thijs, the leader of the Marketing Analytics team at FREE NOW.
This reliance on manual operations was neither cost-effective nor scalable, leaving the company on the hunt for more streamlined data management solutions.
The solution: Adopting Funnel for automated data management and analytics
Recognizing the pressing need for an automated solution, FREE NOW turned to Funnel. The software provided a centralized hub for all their data management needs, from collecting to reporting. Particularly appreciated was Funnel's Google Sheets import feature, which seamlessly integrated cost and target data into the system. This feature resonated well with Thijs: "Manually consolidating spend with budgets would be a nightmare without Funnel; to do it manually would mean I would have to go without sleep for a week."
Beyond that, Funnel offered the flexibility that the team required. "Funnel gives us flexibility. So we're not confined to a single way of calculating metrics or a single way of gathering and transforming data," added Thijs.
The results: Streamlined operations, cost savings, and agile marketing
Implementing Funnel led to immediate and transformative benefits for FREE NOW. In the first three years of using Funnel, they achieved €1.2 million in cost savings and saved months of manual labor that would have been spent on data integration from new platforms.
Thijs and his Marketing Analytics team could shift their focus to performance analysis, actionable insights, and strategic consultation, helping the marketing department become more data-driven. With the newfound efficiency and automation, scaling up marketing strategies could now be accomplished within minutes, allowing for greater agility in a fast-paced market.
Would you like to streamline your data management and drive better performance? Contact us to learn how Funnel can benefit your organization.
Funnel interviewed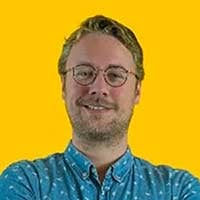 Thijs Bongertman,
Lead, Marketing Analytics,
FREE NOW