FREE NOW is Europe's leading multi-mobility platform backed by BMW Group and Daimler AG. Next to ride-hailing, FREE NOW also offers micro-mobility services such as e-scooters, e-bikes, e-Vespas as well as car sharing. It consists of the services FREE NOW (10 European markets) and Βeat (5 Latin American and 1 European market).
Summed up, those services currently attract 50 million users in 16 markets and more than 150 cities. FREE NOW is, therefore, the biggest multi-service mobility provider in Europe and the fastest-growing ride-hailer in Latin America.
FREE NOW works with various third-party providers to offer their customers an even wider range of options to get from A to B. In total, around 1,900 employees in around 35 offices work for the services of FREE NOW, which is led by CEO Marc Berg.
The Data department consists of 60 people, which includes Thijs and his Marketing Analytics team of 8.
Key takeaways
FREE NOW has saved around €1.2 million in costs since they've started using Funnel in 2018

Funnel saves the FREE NOW Marketing Analytics team the 3-4 months of work necessary to get data from new marketing platforms.

The Marketing Analytics team can "scale flexibly;" getting data from the marketing platform into their data warehouse is a piece of cake, and they're not bound to manual implementations.

The feature Thijs says he loves most is Funnel's Google Sheets import, which is how they import their cost and target data into Funnel and then send it to their data warehouse. If this were to no longer be in place, it would cost him a full week of work to get the data import up and running again.
Their in-house way of working wasn't paying off
The process the FREE NOW Data team had in place prior to Funnel had the Data team relying on many manual and lengthy processes to get the data from the Performance Marketing team's channels into their data warehouse. It was not cost or time-efficient, so they knew they needed to find a better way of doing things.
This is where Thijs and his team come in. The marketing analytics team is responsible for getting the data the marketing team needs into Hive to report accurately on their marketing ROI. They advertise and operate in 10 different markets, and run up to 20 campaigns in parallel per market - that's a lot of data to manage. They were looking for a better way to report on their marketing campaigns' ROI, and this is when they found Funnel.
Scaling their marketing efforts with Funnel
"Adding new connections is really easy, and it saves us months of work. It's easier than having data engineering work for a sprint or 2." - Thijs Bongertman.
With Funnel in place, the Marketing Analytics team can provide the data they need to the Performance Marketing team and the shareholders, with ease. Calculating CPM, ROI, and active users on the platform happens faster, and the numbers are more reliable.
Thijs's favorite feature is the ease with which you can include new marketing channels. So the Performance team can experiment without putting a strain on the Marketing Analytics team. It no longer takes them months to add data from a new platform - it takes minutes with Funnel.
But the feature he likes the most is Google Sheets data import. FREE NOW can easily import their targets and costs (outside of marketing costs). Without this feature, it would take him a full week of work to get it back into their reports.
With the time saved, Thijs and his team "can actually spend time on optimizing channels, performing analyses to create actionable insights, and consulting the marketing department to become more data-driven,"said Thijs.
Beyond getting the data collected, Thijs and his team use Funnel to prep their data. Primarily, they use Funnel's regular expression feature to extract values from their intricate campaign names to create groupings, such as the platform, campaign goal, and audience.
By transforming and preparing the data in Funnel, Thijs and his team have a more manageable, cleaner data set to work within the data warehouse.
To sum it all up, "Funnel makes it a lot easier to implement new channels and scale," Thijs said.
Funnel interviewed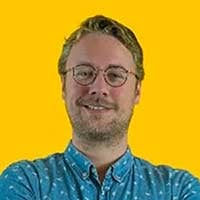 Thijs Bongertman,
Lead, Marketing Analytics,
FREE NOW