Executive summary:
Havas France, part of the global communications giant Havas with a heritage dating back to 1835, overcame the challenge of manual, error-prone reporting processes by integrating Funnel. This shift enabled 50 team members at Havas Media France to collaboratively manage client data, enhancing reporting efficiency for over 50 clients with custom data sources. The solution streamlined operations, allowing for deeper analysis and customized reporting, thereby optimizing Havas France's ability to deliver tailored insights across various marketing channels for their clients.
Key results:
Moved from a siloed reporting process, to 50 Havas Media France team members collaborating on client data in Funnel.
Funnel powers the reporting for 50+ Havas France clients.
Funnel's custom data sources mean that Havas covers the entire scope of its customers' data needs, not just the largest platforms.
Company profile:
Founded in 1835 by Charles-Louis Havas, Havas Group has evolved to become one of the world's largest global communications groups. With a dedicated workforce of over 22,000 professionals spread across 100 countries, Havas takes pride in its expansive reach and comprehensive expertise. In 2022, the group generated €2.5 billion in revenue, underscoring its significant impact and enduring presence in the communications industry.
The challenge: Getting rid of manual and error-prone reporting
Back In 2019, the central team at Havas Media Group got reports that many of its regional teams spent an inordinate amount of time gathering data and putting together reports and dashboards for their clients. The process was too manual and prone to error, and teams couldn't dedicate the time they wanted to deeply analyze campaign results and get the right insights for campaign optimization.

Kevin Rabemananjara, Business Intelligence (BI) Project Manager at Havas France, recalls what the situation looked like for their customer-facing teams in France: "Data collection and cleaning was performed in Excel by individual customer-facing team members. Generating a recurring customer report was done manually and could take upwards of 3 hours."

This situation was not unique to Havas France, many other Havas offices reported similar experiences and the Havas Global IT team linked up with the local business intelligence units to find a solution. The need was clear: a robust and reliable solution that automatically connected to and pulled data from all their data sources.
The solution: Streamlining data management with Funnel
At this point, the Havas Global IT team had already vetted Funnel's capabilities thoroughly and designated it an official Havas Media Partner. This meant that Kevin and his colleagues in the French BI team could start testing it as a solution across its French customer base. It did not take long for Kevin and the team to realize that Funnel could help alleviate much of the trouble they had been experiencing previously:

"Funnel is an extremely user-friendly platform. It's also a great tool for pulling data from any data source. It's convenient and saves the teams considerable time to extract files from various platforms and tools to put in a spreadsheet for their weekly or monthly reporting. The bottomline is that our team needs to be able to pull insights from the data, not spend time assembling the data."
The results: Enhanced reporting and collaboration
After Funnel had been implemented in the French market, colleagues could start collaborating on client data in one place, a significant improvement to before when data was siloed in different spreadsheets. Funnel's wide connector library and custom connector capabilities also meant that Havas teams could meet customers' entire range of reporting needs, and not just the biggest platforms.

As the team can work more efficiently now, Virginie Jambry, Global Managing Director of Data & Platforms, said Funnel's made a positive difference in its capabilities. The team can give deeper and faster feedback to their clients' activity across all of its marketing channels.

Virginie Jambry also emphasized that while they've significantly scaled their reporting process, Funnel still gives the teams the flexibility they need to provide reports that are tailored for individual client needs. As Virginie pointed out, "The reports are standard in the way we produce them, but adaptable in the way we present them to our client's needs."
Facing hurdles in reporting and data management? Reach out to see how Funnel can streamline and improve your processes.
Funnel interviewed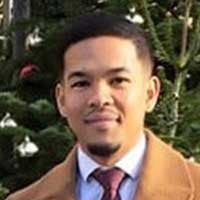 Kevin Rabemananjara
Business Intelligence Project Manager
Havas Media Group France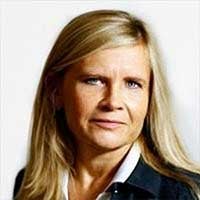 Virginie Jambry
Global Managing Director
Data & Platforms, Operations Management
and Communication with Network
Havas Media Group