Havas Media operates in over 140 countries and services its clients through a portfolio of specialist teams that span media, strategy, digital, data consulting, programmatic buying, performance marketing, mobile, out of home and geolocal, social media, experiential, entertainment, and sport.
Key Takeaways
Over 50 Havas Media France team members are working in Funnel with client data.

50+ French clients with their reporting powered by Funnel.

They've created a standard solution that is still flexible enough to meet each of their individual clients' needs.

Easy and fast to get data from some of their clients' more obscure data sources via Funnel's custom data source solution.
How to make teams more productive and have more reliable data
Havas Media Group in France had a challenge gathering data and putting together reports and dashboards for their clients in France. The process was too manual and prone to error, and the team couldn't dedicate the time they wanted to deeply analyze campaign results and get the right insights for campaign optimization.
Their BI team in France, working together with the Havas Global IT team, was brought in to find a solution. They looked for a robust and reliable solution that automatically connected and pulled data from all their data sources.
Use Funnel to collect all their client data and send it to a data warehouse
Kevin Rabemananjara, Business Intelligence Project Manager, needed to find a more efficient and sustainable solution for Havas France's data collection and reporting workflow. With Funnel as the official Havas Media Partner, his team decided to give Funnel a try.
"Funnel is an extremely user-friendly platform. It's also a great tool for pulling data from any data source. It's convenient and saves the teams considerable time to extract files from various platforms and tools to put in a spreadsheet for their weekly or monthly reporting. In the end, our team needs to pull insights from the data and not spend it on creating reports."
Higher productivity
With Funnel, "our workflow is now automated so teams can focus on the insights instead." Kevin estimates that Funnel has saved teams 3 to 4 hours per week thanks to the new automated process. More importantly, the data is more trustworthy now, he added, as manual reporting errors are no longer an issue.
Havas Media Group France connects to 10 data sources and produces up to 50 dashboards for its teams and clients. They can have several dashboards for each client for search, social, display, and other specific ones depending on the client's industry.
As the team can work more efficiently now, Virginie Jambry, Global Managing Director of Data & Platforms, said Funnel's made a positive difference in its capabilities. The team can give deeper and faster feedback to their clients' activity - a strong point, specifically during this pandemic.
Virginie Jambry also emphasized that they've significantly scaled their reporting process. With Havas Media Group in Spain, Belgium, and France serving hundreds of clients, they've now been able to automate their dashboards.
As Virginie pointed out, "The reports are standard in the way we produce them, but adaptable in the way we present them to our client's needs."
How Havas Media Group France uses Funnel
The BI team in France works together with the Havas global IT team to pull data through Funnel. They help their team in Havas, France, and other countries increase their productivity by giving them dashboards through Power BI. The data that Funnel collects is stored in BigQuery (a cloud-based data warehouse) - but can also be stored in another technical solution on demand.

To learn more about how the other Havas Media Group teams use Funnel, you can read about Havas London and Havas Netherlands.
Funnel interviewed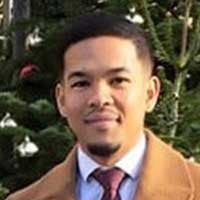 Kevin Rabemananjara
Business Intelligence Project Manager
Havas Media Group France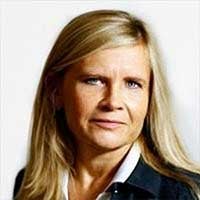 Virginie Jambry
Global Managing Director
Data & Platforms, Operations Management
and Communication with Network
Havas Media Group