We sat down with Mathieu Gillain, Global Head of Media for the Social Lab Group, and Agustin Prats, Paid Social Director at Social Lab Brussels, to understand how the Social Lab Group has been using Funnel. The conversation started with understanding their respective roles and what the agency does.
Mathieu Gillain leads and oversees the media practice of 15 agencies in their network. He's also responsible for their global tech stack, drives innovation, and initiatives like social intelligence, social commerce, and their return on advertising spend.
Agustin Prats has more local responsibilities for Social Lab in Brussels for providing strategy and media recommendations to clients. On top of that, he is also spearheading their data automation initiatives for the Social Lab network. On the data automation side, Agustin is in charge of Funnel and ensuring that the agency's clients in Brussels are following best practices. He drives innovation on how to approach reporting, data processing, data refinement, and the creation of dashboards. The group is currently building a dashboard offering out of the Brussel headquarters, for which Funnel is a central piece.
Social Lab is a WPP agency specializing in strategy, content, and social media. Mathieu explained that the agency offers an end-to-end solution within social media from strategy, content, distribution, and influence - "with everything under the same roof." Their unique selling point against other specialized agencies, he added, is the combination of story and system, i.e., the intersection of thinking between strategy, content, and media. The group also pioneers how media can influence creative ideas, optimize creatives when campaigns run, and how data can infuse and enhance the creative process.
"Social Lab is pushing a lot of boundaries when driving synergies between content and media," Mathieu emphasized.
Social Lab Group has 15 agencies globally, on four continents. But their footprint is even more prominent as they lead the social and performance practice of Ogilvy globally. For a series of clients, Social Lab works as part of an integrated WPP team composed of people coming from different agencies that join forces when they see opportunities to bridge gaps.
Key takeaways
Built a global database with all their media data for benchmarking purposes
Used Funnel to free up 30-40% of campaign managers' total time
Found that Funnel has the best data transformation capabilities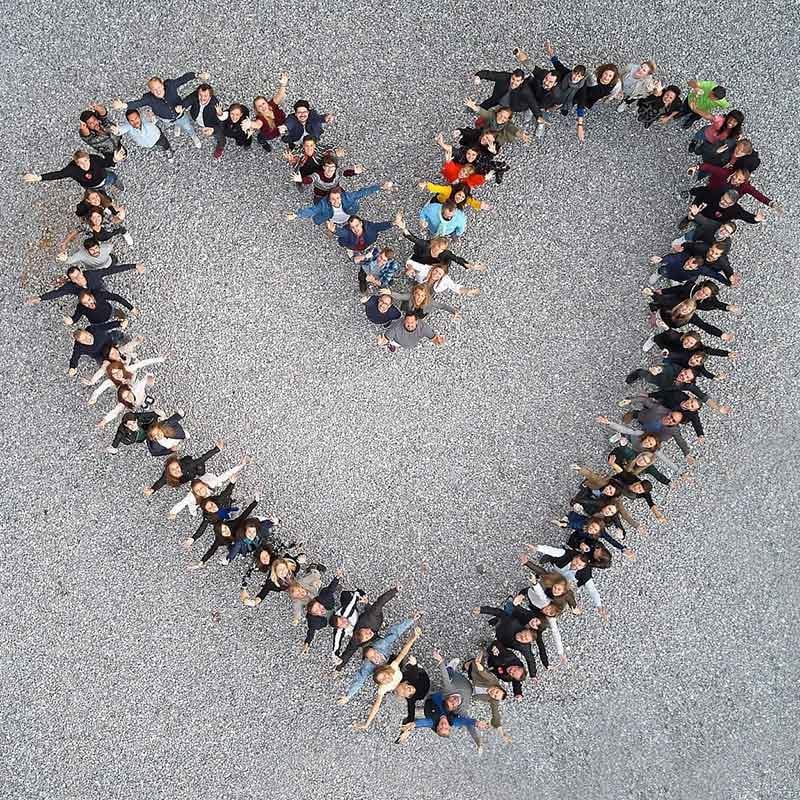 Gather benchmark data more effectively and automate data workflows
Because Social Lab forms part of a global network, they have a significant amount of media data that they can use for benchmarking purposes at their disposal.
As Mathieu explained, benchmark data is essential for media planners to build their plans and do performance forecasts. At the same time, campaign managers need benchmark data to assess if their campaigns are performing well or not.
Also, as many of Social Lab's clients work across markets, comparing performance metrics is essential. As Mathieu clarified:
"We soon realized that people would keep on asking each other for benchmark data. Someone from Paris would reach out to someone in Germany to have a cost-per-conversion benchmark for, let's say, the fashion category in that market.It was such a recurring request despite the data being there at our disposal. Yet, the data was still highly fragmented because it was in many markets, on different platforms, and sitting with various teams. So, it wasn't easy to access it."
But their challenge didn't end there.
Under Mathieu's leadership, the team also wanted to find a solution for what had been an ongoing struggle for them over the last ten years. Media planners just spent too much of their time on reporting.
If you look at what a campaign manager spends their time doing, they probably spend 30-40% of it on reporting. And if you deep dive and look at what the person does with that 30%, a significant chunk is spent collecting data, putting it into tables, and transforming it.
"It's not monkey work, but almost," observed Mathieu. "The team could be spending time analyzing, finding insights, and coming up with recommendations instead of wasting it on reporting."
Build an accessible media database and roll out automated reporting
The first use case and partnership with Funnel stemmed from building a global database with all their media data to be readily available for benchmarking purposes.
The team essentially used Funnel to consolidate all the media data from their network and export it to a database hosted on Amazon. Built on the back of this, they created a small proprietary interface, where all media experts in the network could easily filter and access the data within the database.
After that, already having access to Funnel, they soon realized there was more to gain by automating their reporting processes, building dashboards, and exporting data to Google Data Studio.
Social Lab discovered that they were gaining time on one side, and on the other, they saw that they had many clients who preferred this kind of reporting solution because they could access the data themselves.
"The data is updated in real-time, every four hours or so, and if you build the dashboards properly with filters," Mathieu explained, "it becomes easy for the client to navigate through the data. It certainly helps answer a lot of questions."
For example, a particular client could ask Social Lab about a campaign because they have to report to their CMO. The person could ask:
How many conversions did we get for that campaign?
What is the average benchmark figure?
How did we perform to that?
Building these dashboards serves not only Social Lab's needs but also that of their clients. Due to that, Social Lab is now rolling this out for more and more clients, as they see using dashboards and Funnel as a better way to report on performance.
Social Lab connects their primary data sources for their clients, like Facebook Ads, Google Ads, Snapchat Ads, and other social and digital ad platforms. The group gathers the entire set of paid media data from spend to exposure (impressions, CPM). Then depending on the type of activity, Social Lab also collects things like video views, conversions, return on ad spend, etc. The group aggregates dimensions they get from the APIs, like the objective on the ad placements, plus they add some sales information like this advertiser is part of that category.
"We nurture the database with our own information, and then this finally gets exported into a massive spreadsheet, which we host on Amazon," said Mathieu.
With all the data Social Lab collects, the team tries to enrich it as much as possible by adding metadata. They use specific naming conventions for their campaigns to assign the campaign's targeted country, audience, format, and objective.
Social Lab then uses Funnel to read their naming convention and consequently tag the data with the correct information. For example, they can allocate a portion of spend to a campaign targeting the UK for website visitors with a specific conversion objective. All that information moves back to their database so they can go very granular when they do benchmarks. This makes it possible for a media expert to choose a specific platform, select a metric, campaign type, and get a result.
The Outcome
Time gained and more accurate benchmark data
Agustin is leading their data automation track and ensuring that the group uses Funnel properly. He also engages with the markets to ensure they collect the correct data and is developing the dashboarding practice inside their agency.
Right now, it's still a small group of experts that work with their dashboard practice, but in the future, they hope more and more teams will become self-sufficient.
"It has transformed the way we tackle big campaigns because of the possibility of transforming the data through straightforward rules of 'if this, then that' scenarios. We can also align metrics between different platforms. For example, clicks to a website on Facebook is a 'link click' while on Snapchat, it's a 'swipe up,' so we normalize these attributes," explained Agustin.
Mathieu looked at other solutions before taking on Funnel. But where Funnel is more robust in comparison to other solutions is within data transformation.
"It's very sophisticated but at the same time easy to use. So you can go quite far, but you can also make it quite simple and automated. I think it was beneficial for us to have that balance. Your data transformation was above the rest of the solutions we looked at. Also, in terms of connectors and destinations, Funnel was a lot richer. There were just simply more options," said Mathieu.
As for the business impact that Funnel has made on Social Lab, Mathieu observed two things. One, there has been a significant gain in time regarding reporting. Two, the group's benchmark data is a lot more accurate because they base their benchmarks on much smaller fragments of data.
On top of that, it's made everyone's life at Social Lab much easier. As Mathieu ended, "Collecting benchmark data and doing reporting is no longer a massive struggle."
Funnel interviewed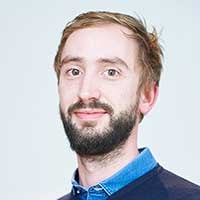 Mathieu Gillain,
Global Head of Media,
Social Lab Group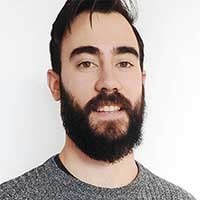 Agustin Prats,
Paid Social Director,
Social Lab Brussels