Send your data to Amazon S3 in 3 steps
1. Connect
Link all of your platforms with Funnel. Choose from over 500+ marketing and sales platforms.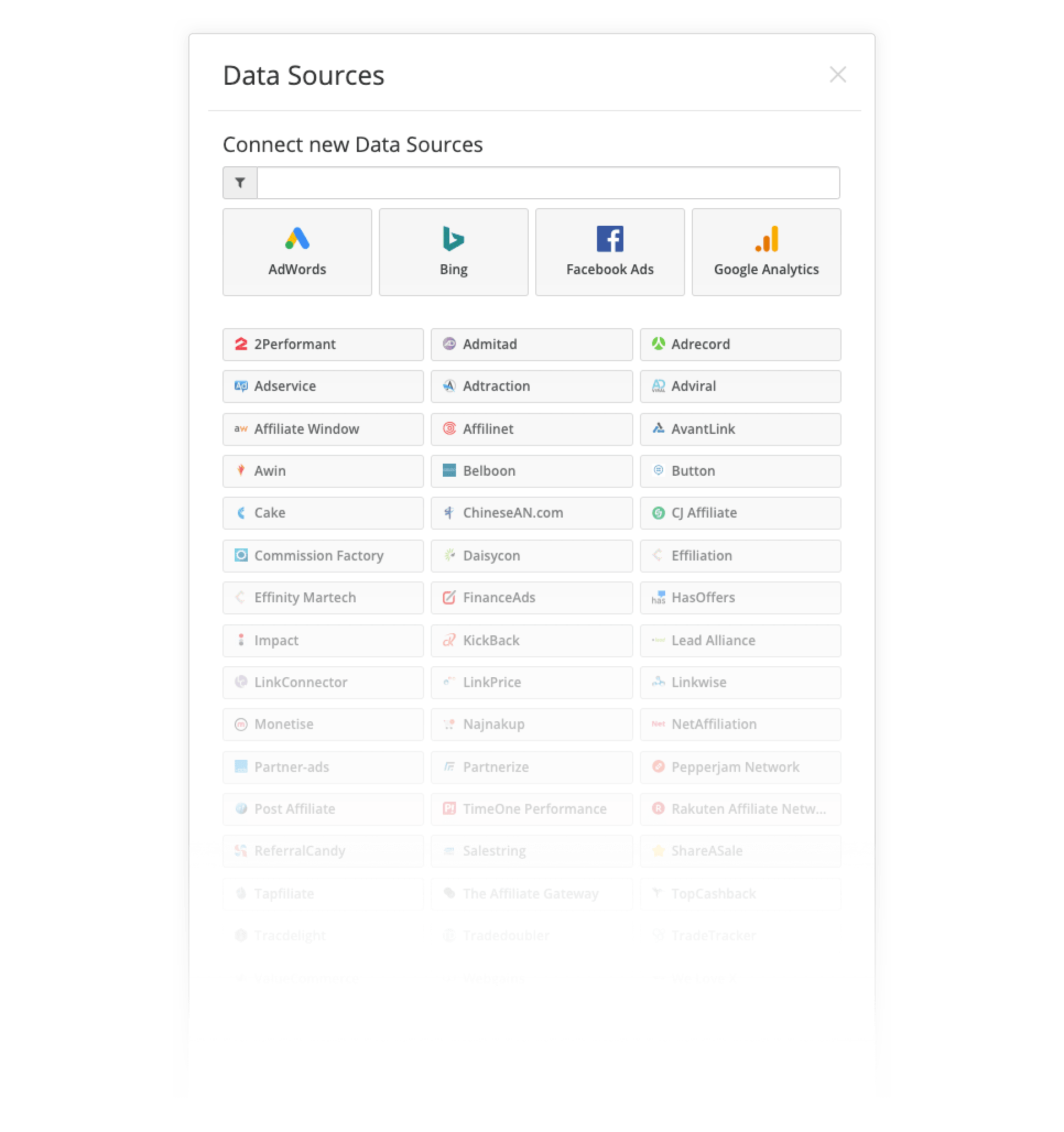 2. Get Business-Ready Data
Clean & transform while preserving raw data.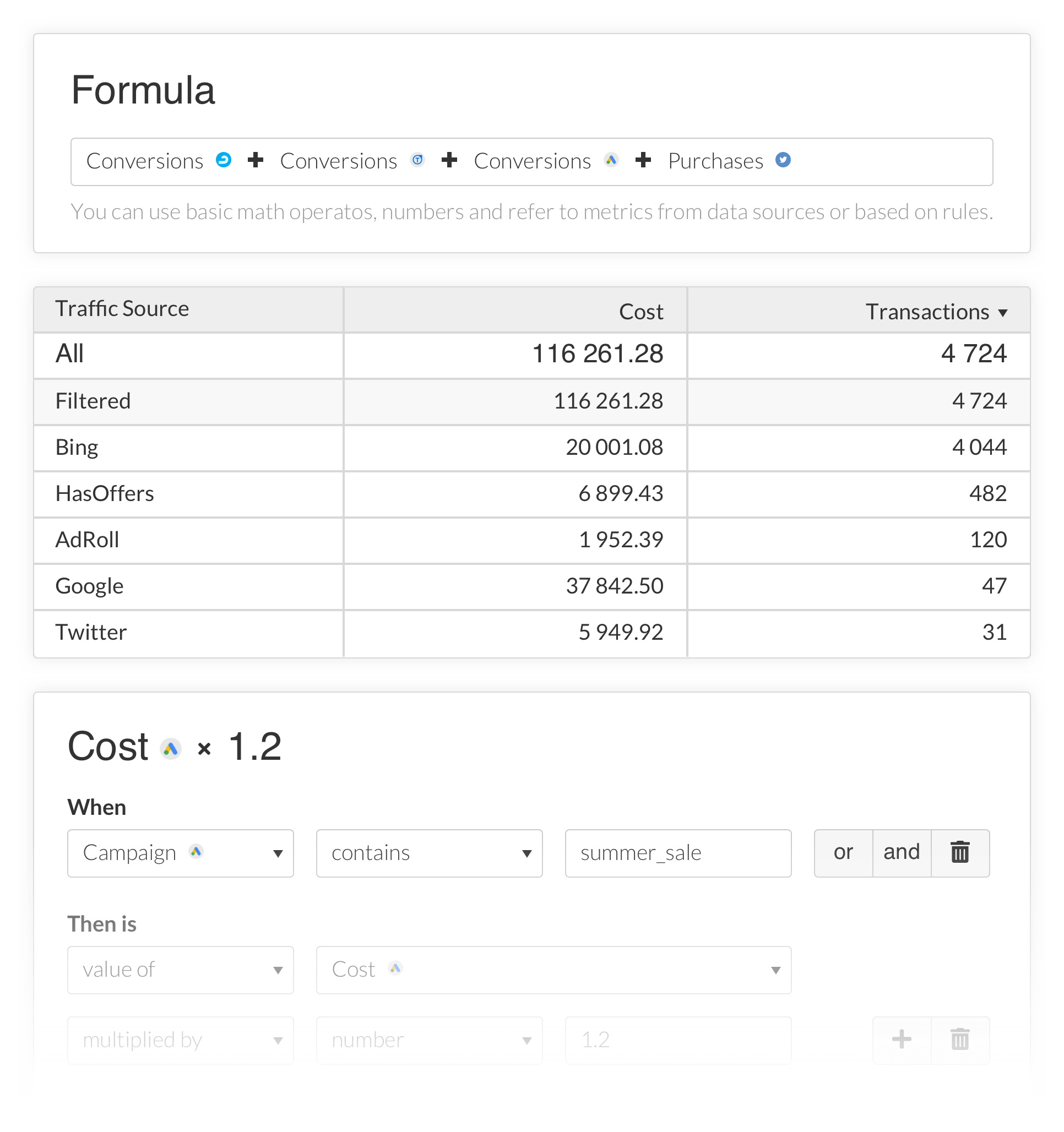 3. Send to Amazon S3
Create high-frequency scheduled exports.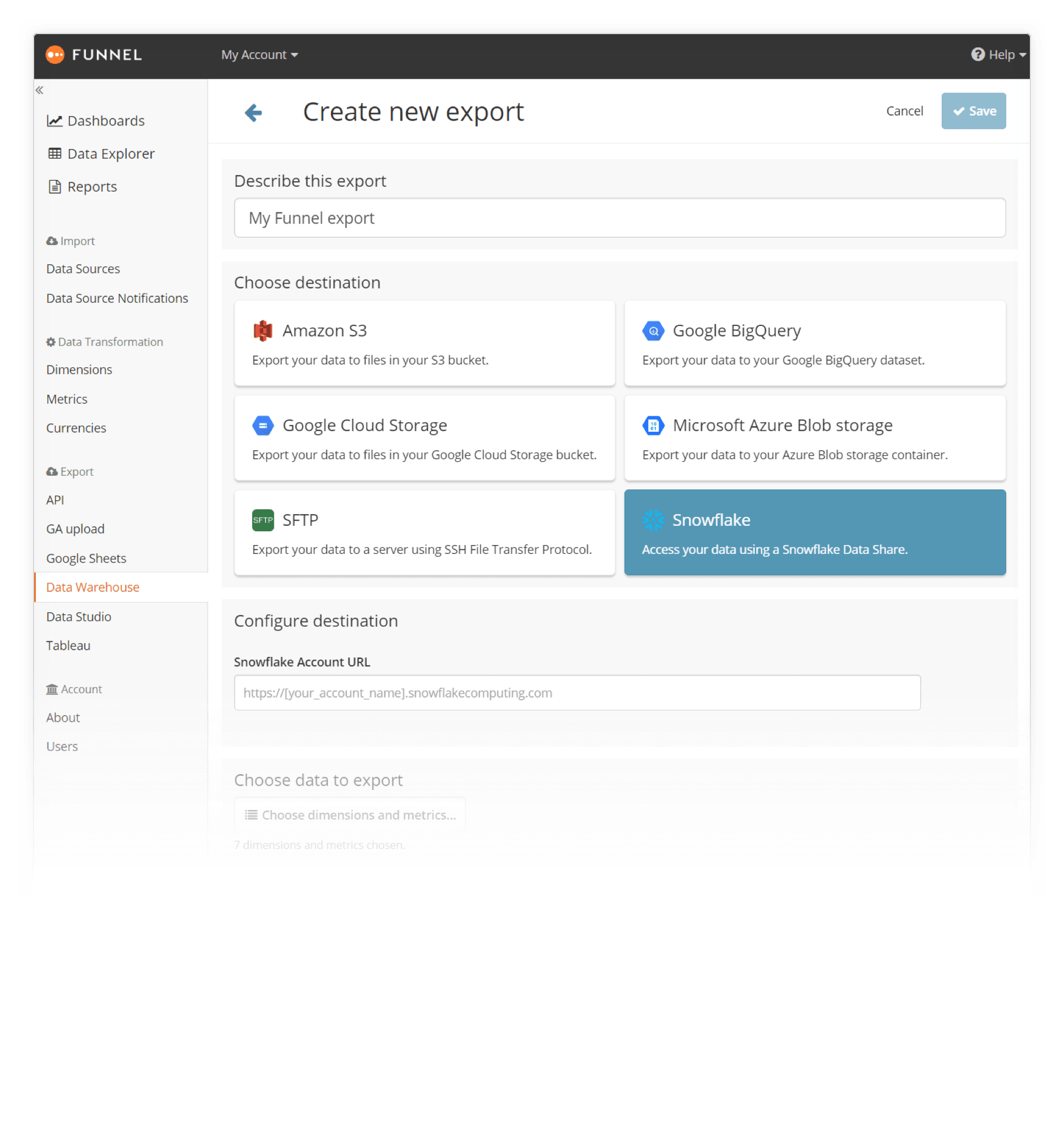 Benefits of using Amazon S3 and Funnel

Automatic scheduled exports
Get your data sent to your S3 bucket anywhere from hourly to once a day - it's up to you! Schedule your export directly from Funnel.

Raw data & cleaned, prepped data
Send your cleaned and prepped data into your S3 bucket, ready to be analyzed. If you need your raw data with full granularity sent, you can do that too!

Automatic currency conversion
Converting all of the currencies you market in is a pain. Funnel takes this task off your hands so you have one less tedious task to do.

Historical data kept safe in Funnel
Funnel keeps all of your historical data safe. Having all data with full granularity stored in Funnel enables you to switch up your stack or re-export your data wherever you need it with just a few clicks. We got you covered.